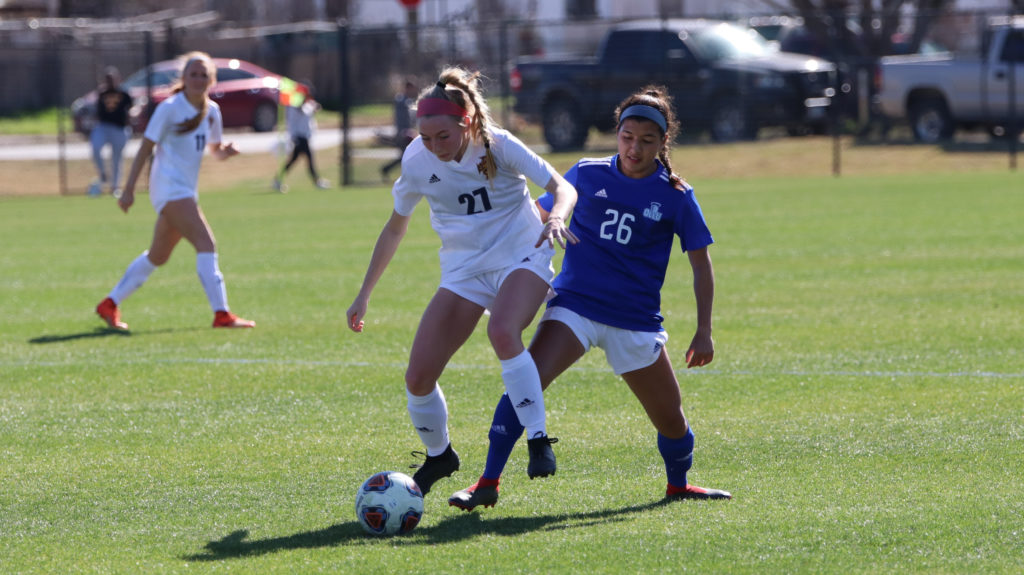 The Howard Payne Lady Jackets kicked off their long-awaited soccer season with a 3-1 home loss to Our Lady of the Lake Wednesday afternoon at Citizens National Bank Field.
After a scoreless first half, OLLU scored with 19:13 remaining as Kyleigh Spree-Kolos recorded the first of her two goals. With 15:26 left, Spree-Kolos boosted the OLLU lead to 2-0.
Howard Payne answered with its first goal of the season with 5:48 remaining as Emily McClendon found the back of the net with an assist from Kelsey Bunch.
Then, with 3:43 left, OLLU tacked on its final goal as Dawson Brinkley scored with an assist from Olivia Eagleston.
HPU attempted just two shots with one on goal – the make by McClendon. Alexandria Barnett fired the other shot for the Lady Jackets.
In the net, Delaney Castro logged 16 saves for HPU.
The Lady Jackets (0-1) are back in action at 2 p.m. Friday, Feb. 12 at Mary Hardin-Baylor.