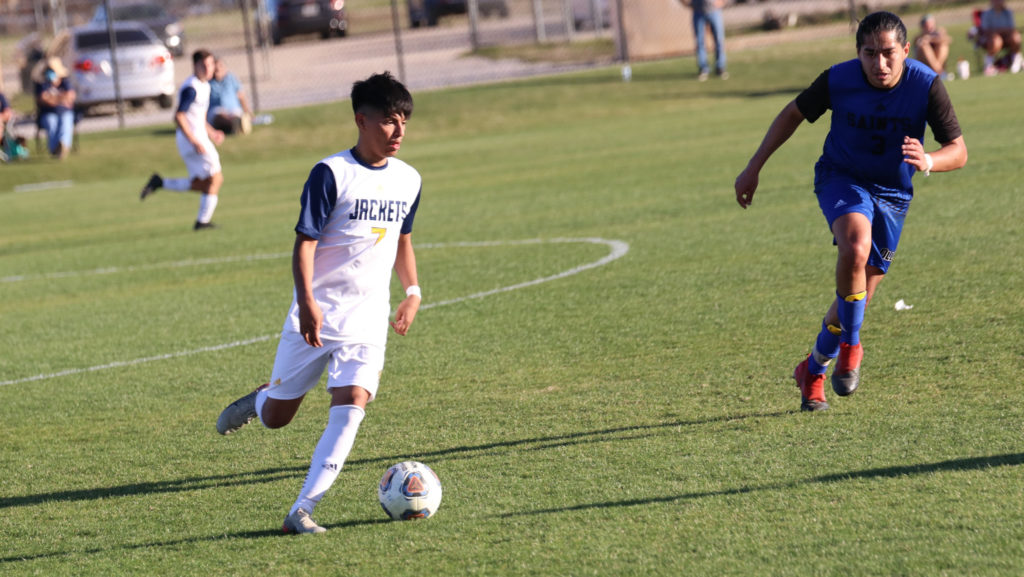 Playing their first soccer game of the season, the Howard Payne Yellow Jackets were doubled up by Our Lady of the Lake, 2-1, Wednesday afternoon at Citizens National Bank Field.
OLLU built a 1-0 halftime lead as Javier Pena scored on a penalty kick 17:52 into the contest.
HPU fell behind 2-0 just 3:06 into the second half as Conner Bagley found the net with an assist from Scott Couper.
The Yellow Jackets broke up the shutout with 3:35 left as Alexander Paz scored with an assist from Obed Santos.
HPU finished with four shots – by Paz, Erick Marcia, Junior Saavedra and Noah Platzer – and two on goal.
OLLU fired 11 shots with four on goal as Eduardo Flores recorded three saves for the Yellow Jackets.
The Yellow Jackets (0-1) will visit Dallas Baptist Friday for an exhibition match, then travel to Mary Hardin-Baylor at 4:30 p.m. Friday, Feb. 12.