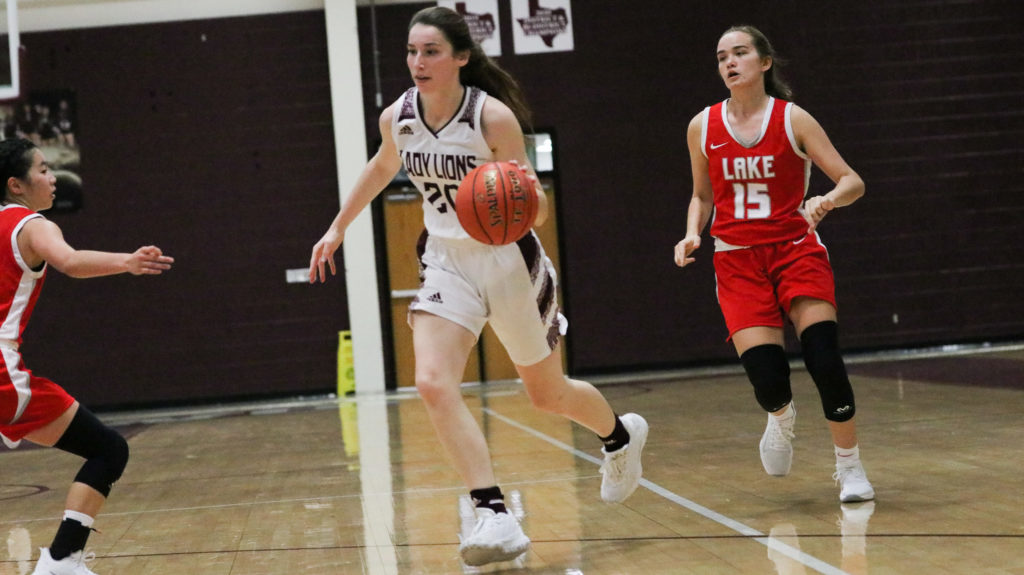 LORENA – The Brownwood Lady Lions slipped to 2-2 on the season with a 48-36 road loss at Class 3A Lorena Friday night.
Brownwood trailed 9-8 after one quarter, 23-14 at halftime and 37-25 through three frames.
The Lady Lions shot a season-low 24 percent (10 of 42) from the floor, including 4 of 15 from three-point land, while also converting just 57 percent (12 of 21) of their free throws. Brownwood also forced just four steals while committing 20 turnovers.
Tessa Goodwin led Brownwood with nine points trailed by Alexa Arreola with eight, Kynslee Walker, Mady Pyle and Lindsey Larose with five apiece, Brooke Price with three and Naysa Leach with one point.
The Lady Lions are back in action at 3:15 p.m. Saturday at Bangs.