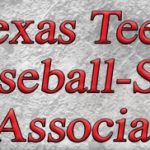 Early is excited to host the 2020 U8 Boys Machine Pitch State Tournament July 27-July 30.
According to Denise Hudson with the Early Visitors and Events Center, they are looking for volunteers to work the entrance gate collecting admission fees and skilled volunteers to be office score and bookkeepers. The proceeds go to cover the cost of hosting the tournament and Early Youth Sports.
Visit Early and Early Youth Sports would like to Thank You in advance for volunteering your time.
Here is the link to sign up: https://signup.com/go/skfimYN
The eight teams in the field are the Brownwood Tigers, Brownwood Blue Jays, Early Red Sox, Bangs Legends, May Tigers, Comanche Pirates, Coleman Bluecats and Buffalo Payne.