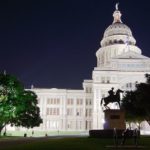 The Texas Legislature has passed several bills to prohibit puberty blockers, transition surgeries, and drag shows for Texans under 18 years old.
Senate Bill 14 would prohibit any surgery or drugs given to children under 18. The House voted for the bill 92-28. For the past few weeks, the bill has been stalled in the House. The law will prohibit physicians from transitioning children and will be at risk of losing their licenses and being prosecuted by the Texas Attorney General's office. 
The only exceptions to the practice in the bill are, "puberty suppression or blocking prescription drugs for the purpose of normalizing puberty for a minor experiencing precocious puberty… child who is born with a medically verifiable genetic disorder of sex development…does not have the normal sex chromosome structure for male or female as determined by a physician through genetic testing."
The bill also states that children already on puberty-blocking drugs shall wean off of them in a safe manner after the passage of the bill. 
Furthermore, the bill would prohibit public money from being used on transgender surgeries or puberty blockers by any entities for children under 18. The law would block Medicaid reimbursement for these procedures. The bill must go back to the Senate and be approved since the House added an amendment. 
Senate Bill 12 was also passed by the Texas Legislature which aims to prohibit sexual performances on commercial property towards any audience younger than 18 years of age. A business will be prohibited from hosting any drag performances toward minors and will pay a fine of $10,000 for each violation. This would include drag story times in public libraries. The bill comes after community concerns over hosting drag performances in front of minors, drag parades, and people in drag reading books about sexuality and transgenderism to minors. 
Lastly, the Legislature has passed Senate Bill 15 which would make it state law in Texas universities an athlete must compete on the gendered sports team they were assigned at birth. The exception is for women to play on male teams if there is not that sport in their gender. An example would be a girl who can play on the baseball team if they do not offer softball.
The bill is called the "Protect Women's Sports Act." It has garnered support from people who believe a man identifying as a woman on a female sports team creates an unfair advantage over female athletes. The Texas Senator who wrote the bill says it's about fairness in women's sports. A point made against the bill was transgender people transitioning from female to male, who are on testosterone which will give them an advantage in women's sports, rather than being allowed to play with men. Currently, the NCAA allows transgender athletes to play provided they meet certain testosterone levels. There are other worries the NCAA might boycott tournaments and events in Texas because of the law.