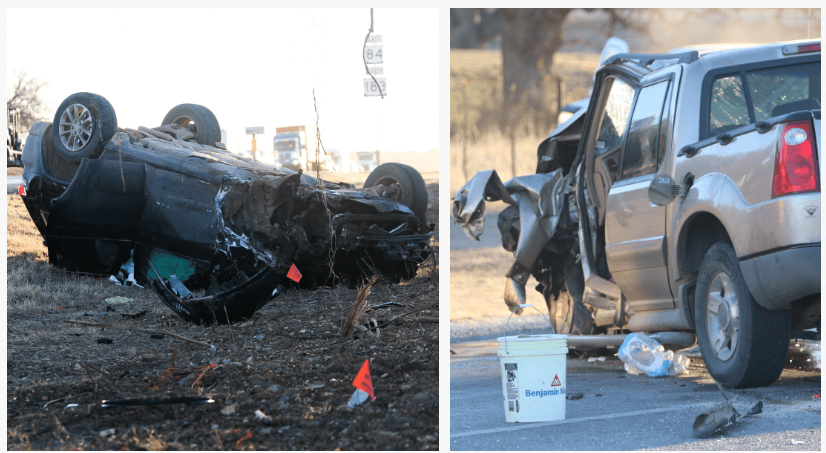 The Texas Department of Public Safety provided additional details Tuesday afternoon regarding Monday morning's two-vehicle accident at the intersection of US Highway 84/183 South and FM 2126.
According to the DPS, the accident took place at 7:38 a.m.
A Ford pickup truck driven by Dorothy Smith Porter, 56, of Mullin, was traveling north on US Highway 84/183 approaching FM 2126, attempted to turn left onto FM 2126, failed to yield the right of way, and collided head on with a Jeep Grand Cherokee, traveling south on US Highway 84/183 approaching FM 2126, driven by 29-year-old Kaylee Paige Tarrant of Brownwood. The Jeep Cherokee overturned in a ditch at the scene.
Porter was airlifted with serious bodily injuries to Hendrick Medical Center in Abilene.
Tarrant was transported via Lifeguard EMS ambulance to Hendrick Medical Center-Brownwood with non-incapacitating injuries.
Updates on the condition of the two individuals involved in the accident was not provided.