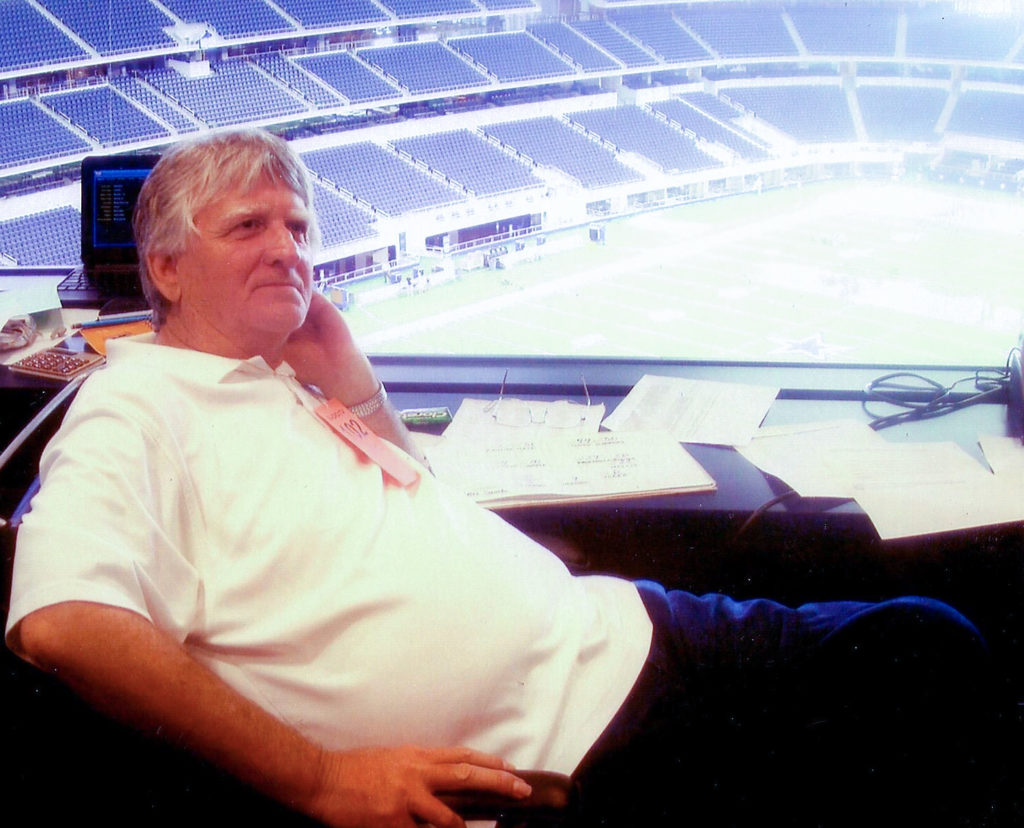 I'm a big Houston Astros fan and have been for a long time. I had cousins in Houston, and our folks took us to all kinds of things, including baseball games.
The first Houston pro team I saw play was the Houston Buffs, which was their top minor league team. Then they were awarded a major league franchise, the Colt 45s, in the early 60. I even saw games in their old Colt Stadium, the forerunner to the Astrodome.
The first professional domed stadium in America opened in 1965. It was called the Harris County Domed Stadium at the beginning, but when they renamed the team the Astros, the big dome became the Astrodome. It was my absolute favorite baseball park of all time. It truly was "The 8th Wonder of the World."
KBWD, back then, broadcast all the Astros baseball games and we got four excellent reserve seat tickets for every home ballgame, plus we got passes to the press box where we could visit with all sorts of big-wigs, and get free food and stuff like that. I LOVED the Astrodome!
Some days, Ken Schulze, who loved the Astros even more than me, would show up for work and say, "Hey, you want to take off and go to a game tonight?" and I would say, "Sure!" So after lunch we would take off and go to the Astrodome and watch a game and drive all the way back, and go to work the next morning. We went through that routine many times a season.
My first trip to the Astrodome was interesting. Back in those days, one of the places you could buy tickets was Trans Texas Airlines terminals. Believe it or not, we had one at the airport here in the mid-60s. I was thinking about taking a week off in July and wanted to go to an Astros game in the Dome. Someone had already asked for the freebies at the radio station so I headed to the airport to buy tickets. I think they were like 10 bucks a piece which was pretty big back then. I simply picked out a date, without knowing their opponent. Turned out to be the Dodgers. And, it turns out, that Sandy Koufax was pitching that game for them. (If you don't know who he is, ask someone older.)
So we get to the Astrodome that day in July and it turned out that the largest baseball crowd ever at the Astrodome was there with us. People outside were begging for tickets. Someone tried to buy my tickets for 100 bucks a piece. I was tempted, but I just couldn't do it because this was a once in a lifetime opportunity. I got to see Koufax pitch.
Houston lost the ballgame, 5-2. Jimmy Wynn hit a two-run homer for Houston's only runs. Now, how can I remember all that, and not remember what I did yesterday? By the way, the last Houston Buffs game I saw, they won 6-4.
So, that's why I am an Astro fan – always have been, always will be.
Until next time, so long everybody.
***
'Out of the Box' with Dallas Huston is published each Monday morning at BrownwoodNews.com. Dallas was the radio voice of the Brownwood Lions and Howard Payne Yellow Jackets for more than 55 years. He currently is Pastor of Center City Baptist Church and hosts a Men's Bible Study in Brownwood on Monday evenings. Your comments are welcome at lindalh2@verizon.net.