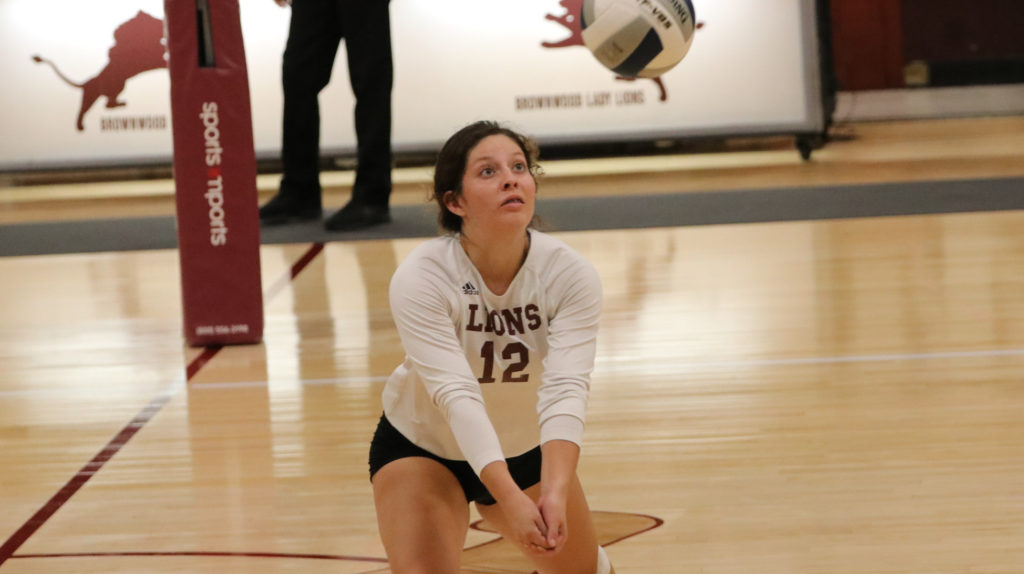 STEPHENVILLE – The Brownwood Lady Lions dipped below the .500 mark in District 6-4A volleyball action with their second straight loss Tuesday, falling to district front-runner and 15th-ranked Stephenville, 25-14, 25-15, 25-21.
The Lady Lions (18-9, 2-3), who fell victim to a district sweep by Stephenville (25-10, 5-0), received nine kills from Jaylen Savage, seven from both Olivia Fowler and Tessa Goodwin, six from Kylie Morris and one from Kylie Wooten.
Wooten dished out 27 assists while Goodwin chipped in one, and Wooten, Ashlyn Harris and Gracie Boswell each served an ace.
Defensively, Fowler logged 17 digs trailed by Kassidy Wooten with 14, Goodwin with nine, Morris with eight, Boswell with four, Kylie Wooten with two and Harris, Savage and Ava Choate with one apiece.
At the net, Goodwin finished with a pair of blocks and Fowler and Morris each contributed one.
The Lady Lions are back in action at 5:30 p.m. Friday as they host Gatesville.