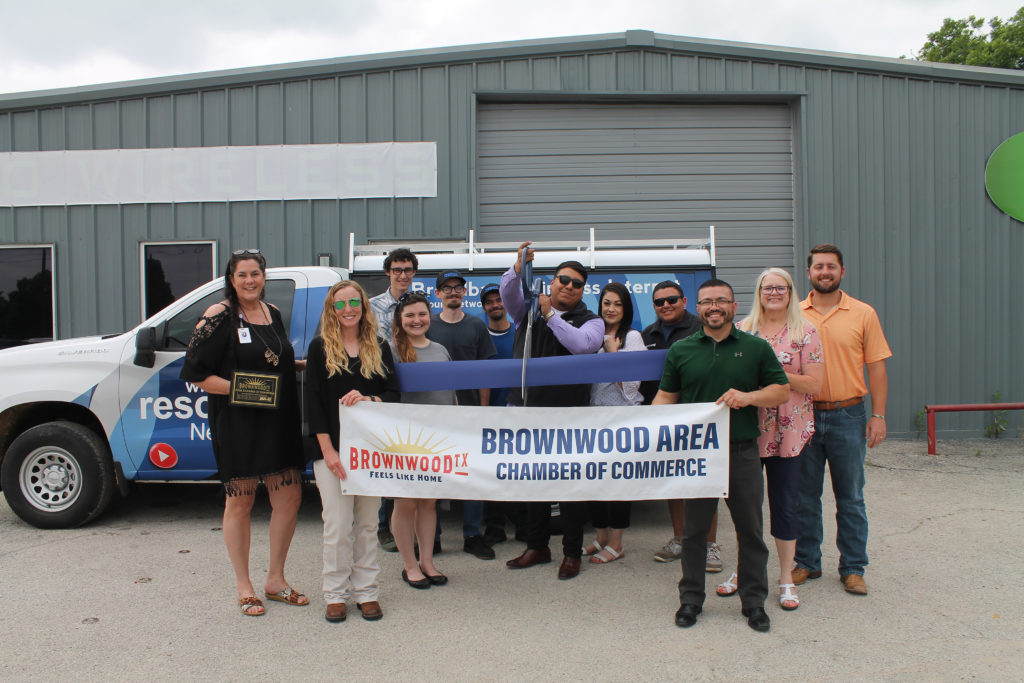 The Brownwood Area Chamber of Commerce held a ribbon cutting for Resound Networks on June 9, 2021.
Resound Network is located at 1018 W. Commerce in Brownwood, TX. Resound Networks provides internet services for both residential and commercial customers. The owners were born and raised in the Texas Panhandle and understand the wild weather patterns that can wreak serious havoc on internet service. They have systems to keep their customers connected and pride themselves on being locally owned, having up to date technology, and going above and beyond for their customers.
For more information, call Resound Networks at 1-800-806-1719 or stop by their Brownwood location.