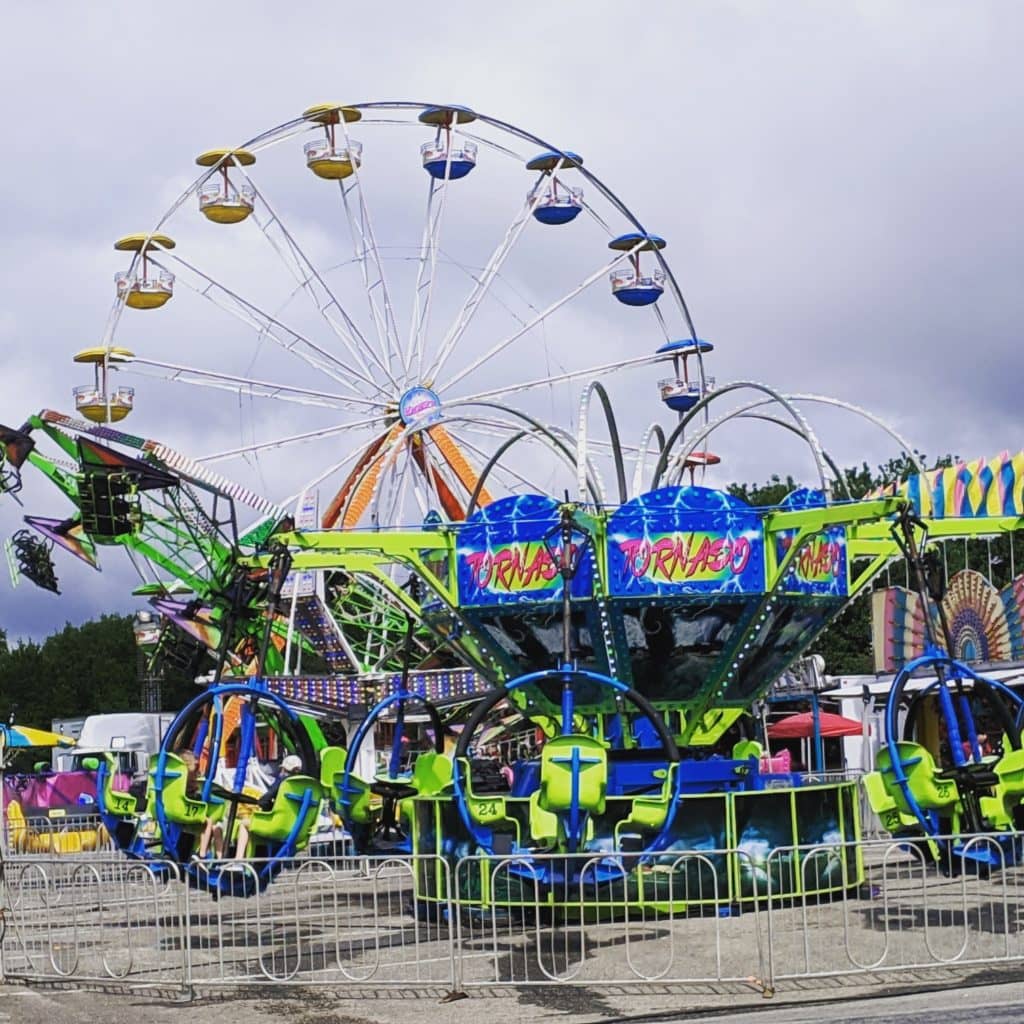 Perhaps the most eagerly anticipated addition to this year's 57th Brown County Rodeo is the carnival, which will be located at the Brown County Fairgrounds June 3-5. 
When it was announced in March that the rodeo would include a carnival this year, Brown County Rodeo Chairman Brent Moseley said, "To my knowledge we've never had a carnival. It's been talked about several times but we never pulled the trigger. We did this year and we think it will be a great deal."
Wagner Carnival LLC, based out of Aransas Pass, will be providing the entertainment. The carnival will be open from 4 p.m. to 11 p.m. each day.
The Facebook page for Wagner Carnival states it is the "cleanest, friendliest carnival in the Midwest. Serving Texas, Oklahoma, Arkansas, and Colorado with miles of smiles, Wagner's Carnival is your 'ticket to fun.'"
The official website of Wagner's Carnival states, "Wagner's Carnival has been providing safe family fun and entertainment for over 30 years. We offer a variety of entertainment for all ages. We supply many different types of rides from kid rides to family rides to thrill rides. We offer the old fashioned favorites like the Merry-Go-Round, Tea Cups and Ferris Wheel, and the new fast and exciting rides such as the Zipper, Kamikaze and Hurricane. We also offer many different types of games from skill to luck. When it comes to food, we've got it. Anything from cotton candy to funnel cakes. We offer over 30 attractions to fulfill your entertainment needs."
The website lists its Thrill Rides as Wipeout, Hurricane, Kamikaze, Himalaya, Zipper, Ring of Fire and Super Shot.
Family rides include Giant Wheel, Rock Town, Ghost Pirates, Cliff Hanger, Tornado, and Paratrooper.
Featured as kids rides are Merry Go Round, Tea Time, Farm Tractors, Puppy Love, Quad Runner, Jet Skis, and Fun Slide.
New attractions for Wagner's Carnival in 2021 include the rides Sizzler, Flying Dumbo and Monkey Maze, along with photo cutout opportunities.
A list of games to play and earn prizes include Balloon Pop, Alien Shootout, Aaron's Fishin' Hole, Lucky Ducky, Ballapalooza, Gold Fishing, Basketball, Blockbuster, Shooting Star Machine Gun, Pirates Ladder Climb and Bungee Jump.
Concessions offered include Denise's Candy Shack (Carnival Classics), Sweet Treats, and Food Wagon which will feature lemonade, ice cream, Icee's, turkey legs, corn dogs, snow cones, burgers, candy apples, cotton candy, nachos, French fries, sodas and funnel cakes.
For more information about the carnival, visit www.wagnerscarnival.com.
Additional information about the 57th Brown County Rodeo will appear in the coming days at BrownwoodNews.com.