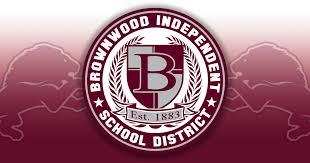 Brownwood Independent School District is requesting qualifications from Public accounting firms and/or individuals to perform the annual audit for fiscal year 2021. The District may request to extend this agreement for another four years through fiscal year August 31, 2025, following satisfactory delivery of the services provided.
The Request for Qualifications (RFQ) is now posted on the Brownwood Independent School District website under Departments, Business Office, and then Bids. Qualification packets will be received at the following address until Monday, April 5, 2021 until 2:00 pm, at which time they will be publicly opened and read:
Attention: Mitch Moore
Brownwood Independent School District
Brownwood TX 76804-0730
Please mark the outside of your qualification packet: "Audit RFQ." All companies are welcome to attend the opening. For more information, please contact Mitch Moore at 325-643-5644.