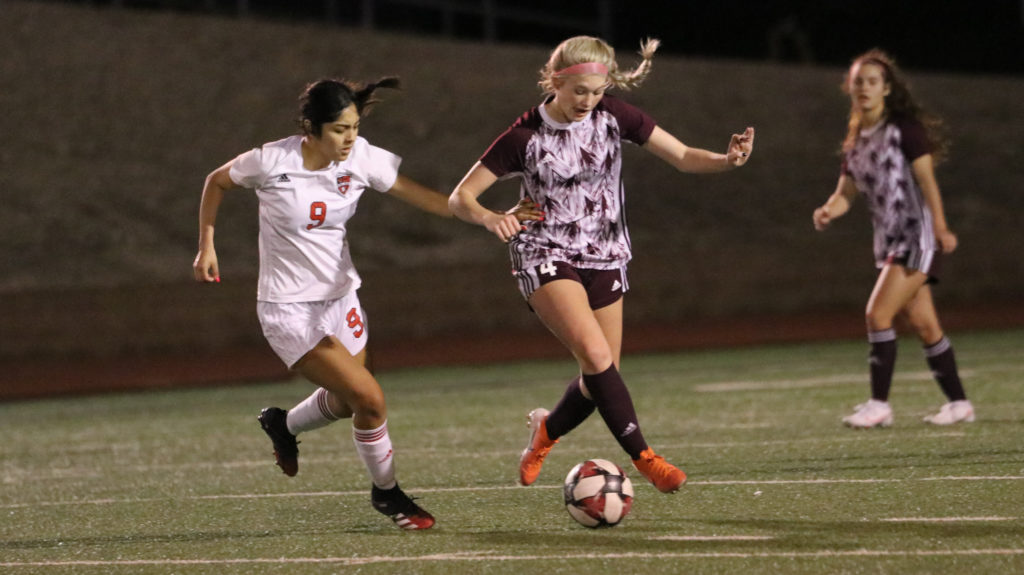 STEPHENVILLE – In a battle for first place in District 4-4A girls soccer, the Brownwood Lady Lions led Stephenville 2-1 until 10 minutes remained in regulation, where the Honeybees drew even and went on to win a penalty kick shootout Tuesday night.
Stephenville hit five penalty kicks to Brownwood's three – by Ibis Alvarado, Ataleigh Constancio and Kennedi Johnson – as the Honeybees moved to 3-0 district while the Lady Lions slipped to 2-1 in league play and 8-3 overall.
Johnson and Watts Jones scored Brownwood's goals in regulation.
"The girls played lights out," said Lady Lions head coach Alexis Mosqueda. "After the game I told the girls to hold their heads high. We play them at our home on Senior Night next. We knew they were going to be a physical team and we were ready for that. It was an all-around great game, great possession of the ball, and I'm so proud of the way my girls played."
The Lady Lions began the second half of district action at 4 p.m. Friday at Howard Payne when they host Graham, which they defeated 7-1 in the league opener.
In boys soccer action Tuesday night, the Lions fell at Stephenville, 4-0. The Brownwood boys (2-12, 0-3) are back in action at 7 p.m. Friday at Graham.