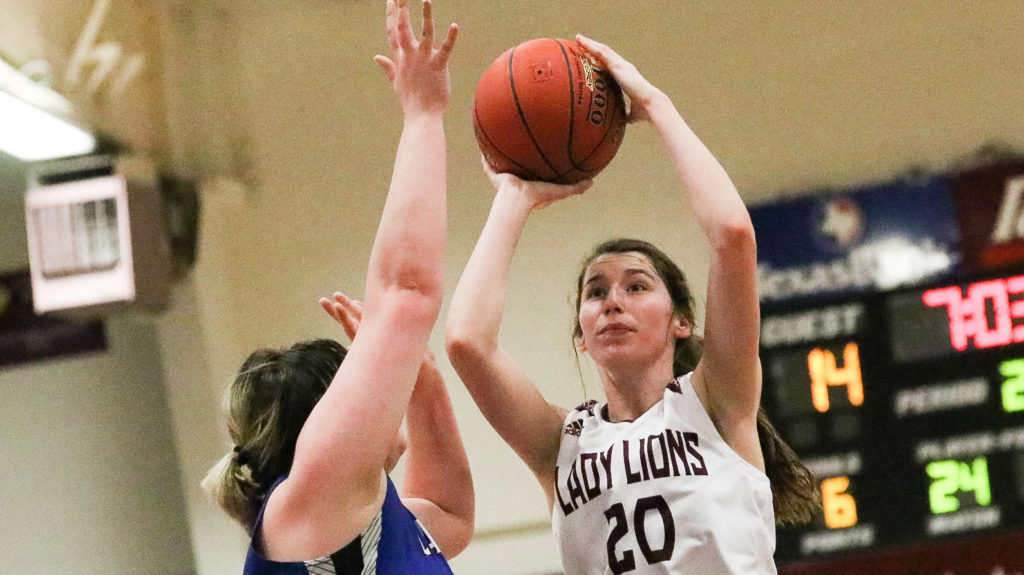 GATESVILLE – The Brownwood Lady Lions dropped to 1-2 in District 6-4A action and 8-10 on the season with a 55-32 road loss at Gatesville Tuesday night.
Fresh off a 57-52 home win over previously 13th-ranked Lampasas, the Lady Lions shot just 23 percent (10 of 43) from the floor, 23 percent (3 of 13) on three-pointers, and 42 percent (9 of 21) at the free throw line, while committing 32 turnovers.
Tessa Goodwin led the Lady Lions – who trailed 14-10 after one quarter, 23-17 at halftime, and 37-28 through three periods – with 14 points followed by Carol Ann Hetzel with six, Mady Pyle, Lindsey Larose and Brooke Price with three apiece, Alexa Arreola with two points and Lexi Greer with one.
Gatesville (6-9, 2-0) was led by Allaiya Jones with 13 points and Cadence Smalley with 11.
Brownwood has a district bye Friday and returns to action at 6 p.m. Tuesday, Jan. 19 at home against No. 5 Stephenville – a 63-39 winner over Lampasas Tuesday night.