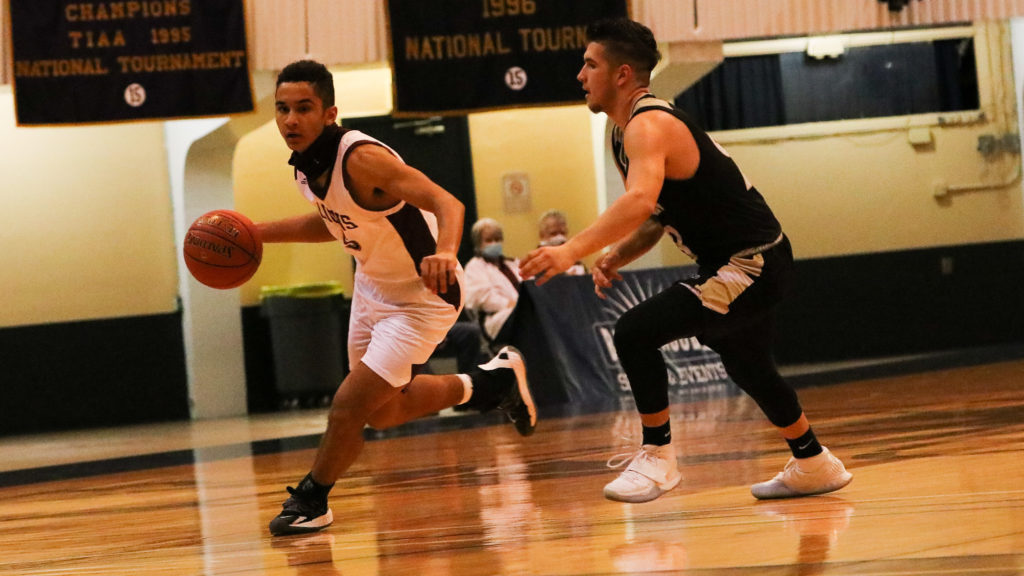 SWEETWATER – With the start of the District 6-4A schedule upcoming Tuesday night against Gatesville, the Brownwood Lions continued to build positive momentum by collecting their fifth straight win, 53-29 over Sweetwater Friday night.
The Lions (9-6) trailed 10-8 after one quarter, took a 24-19 lead at halftime and outscored Sweetwater (9-4) by a 29-10 count in the second half.
Bryson Monroe sparked the Lions offense with 21 points followed by 16 from Jakob Hataway, eight from Christian Kinzler, five from Michael Felts, two from Zach Porter and one point from Antonio Salianas.
Darian Carr led Sweetwater with 15 points, but scored just two after halftime.
"Our second half defense was great," said Lions fifth-year head coach Nadir Dalleh. "We had to slow down Carr somehow because he lit us up in the first half. I was very proud of our kids tonight."