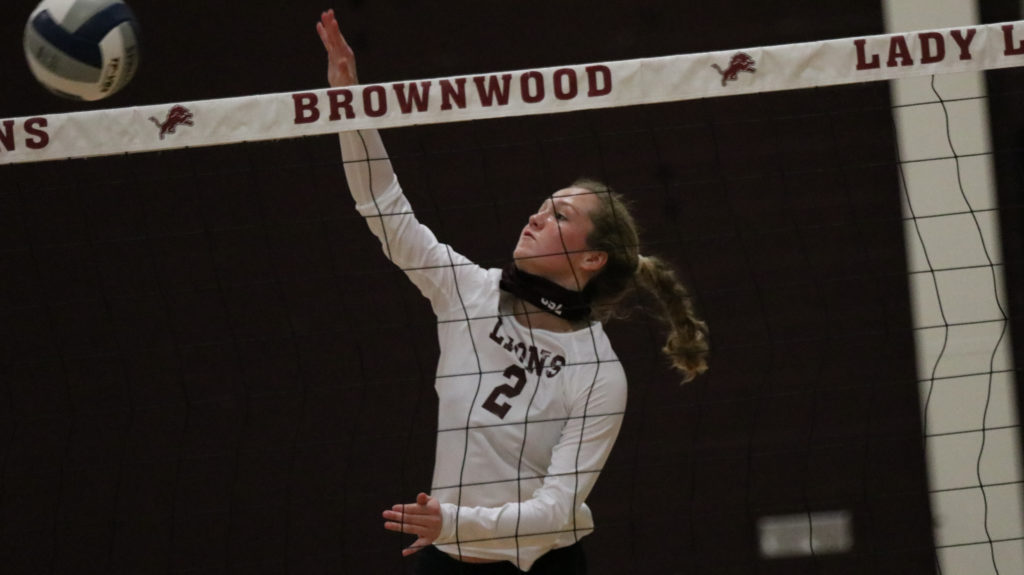 GLEN ROSE – After running the table during the first half of District 6-4A volleyball action – with all games at Warren Gym – the Brownwood Lady Lions started the second half of league play with a four-set loss at Glen Rose Friday.
Coming off a five-set victory over state-ranked Stephenville in which Brownwood rallied from a two sets to none deficit, the Lady Lions dropped a 25-18, 25-17, 18-25, 25-14 decision to Glen Rose. Brownwood needed five sets to get past Glen Rose in the district opener, rallying from a two sets to one deficit.
With Friday's loss, the Lady Lions (10-6, 4-1) slipped into a tie for first-place with Stephenville (21-4, 4-1), which swept Gatesville. Meanwhile, Glen Rose (16-5, 3-2) moved within a game of the top spot in 6-4A with the win.
Olivia Fowler led Brownwood's attack Friday with 13 kills trailed by Katelyn Windham with nine, Ashlyn Storm with eight, Kylie Morris and Tessa Goodwin with four apiece, Gracie Boswell with three, and Caitlyn Moody, Jaylen Savage and Kylie Wooten with one apiece.
Goodwin distributed 27 assists while Wooten added nine and Moody chipped in two.
Goodwin also served three aces while Moody, Fowler, Morris, Boswell, Windham and Wooten logged one each.
Defensively, Moody's 34 digs were a team-high followed by Boswell with 15, Goodwin with 14, Fowler with 10, Wooten with eight, Becca Church with four, Storm with three and Windham and Morris with one each.
Storm notched four blocks for the Lady Lions while Goodwin added one.
Brownwood's second district bye falls Tuesday, then the Lady Lions visit Lampasas Friday.