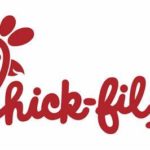 The Chick-fil-A location in the Heartland Mall posted the following on Facebook Monday night:
"Due to an emergency, Chick-fil-A Heartland Mall will be closed from 10/5 till further notice. Sorry for any inconvenience this may cause."
Monday's emergency was a small fire caused by an electrical outlet, according to Chick-fil-A Heartland Mall Team Leader Katie Ratliff.
The shutdown is not expected to last long, as the restaurant could be open again as early as Tuesday.
"Hopefully," Ratliff said. "We are going to have to get the health department, fire marshal and an electrician out to clear us to open."
On Aug. 21, Chick-fil-A at the Heartland Mall had to close down for a day due to a small fire that started in a light fixture.
In other Chick-fil-A news, the Brownwood location is now hiring, and those interested can apply in person at Lednicky Park, directly beside the new restaurant. An official opening date has not yet been revealed.