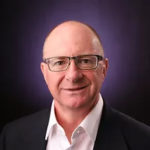 The Brownwood Area Chamber of Commerce will hold monthly luncheon on Friday, September 18, 2020 from 11:30 AM to 1 PM at the Brownwood Country Club. Cost is $14 per person for the buffet lunch.
Attendees will hear from Bill Leaverton of America's Small Business Development Center. Mr. Leaverton currently serves as the Regional Director for America's SBDC located at Tarleton State University. During the luncheon, he will discuss local trends and give insight on how small businesses in our region have been coping and surviving statewide restrictions. There will also be a question and answer opportunity for attendees.
This luncheon is presented by Abilene Regional Airport.
For more information, call the Brownwood Area Chamber of Commerce at 325-646-9535.