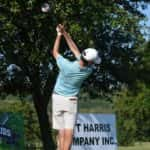 Brownwood News – The third round of the Fore the Kids Shootout at Brownwood Country Club is in the books.  The 45 players will be looking to get their cut of the $110,000 purse with a first place prize of $25,000.  Round four will begin this morning (Friday) at 7:30 A.M. with the leaders teeing off at 8:40 A.M.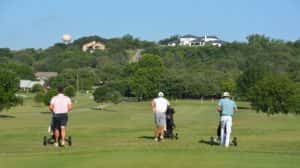 The lowest round of the day Thursday was turned in by the new 54-hole leader  Zach Bauchou (Forest, VA) shooting a 7-under 63. Bauchou has had an impressive first three rounds shooting 62-64-63 respectively.
Bauchou will have a 5 stroke lead (-21) heading into the final round over MJ Daffue (Pretoria, South Africa) who posted a tournament low 61 in round 1.
Rounding out the top three is 36-hole leader Sam Stevens (Fort Worth, TX) who sits 6 back at -15. There are also two players sitting at -14 for the tournament in Chandler Phillips (Huntsville, TX) and Gage Ihrig (Goodland, KS) who will look to make a run at the top of the leaderboard on Friday.
See the current leaderboard at this link.