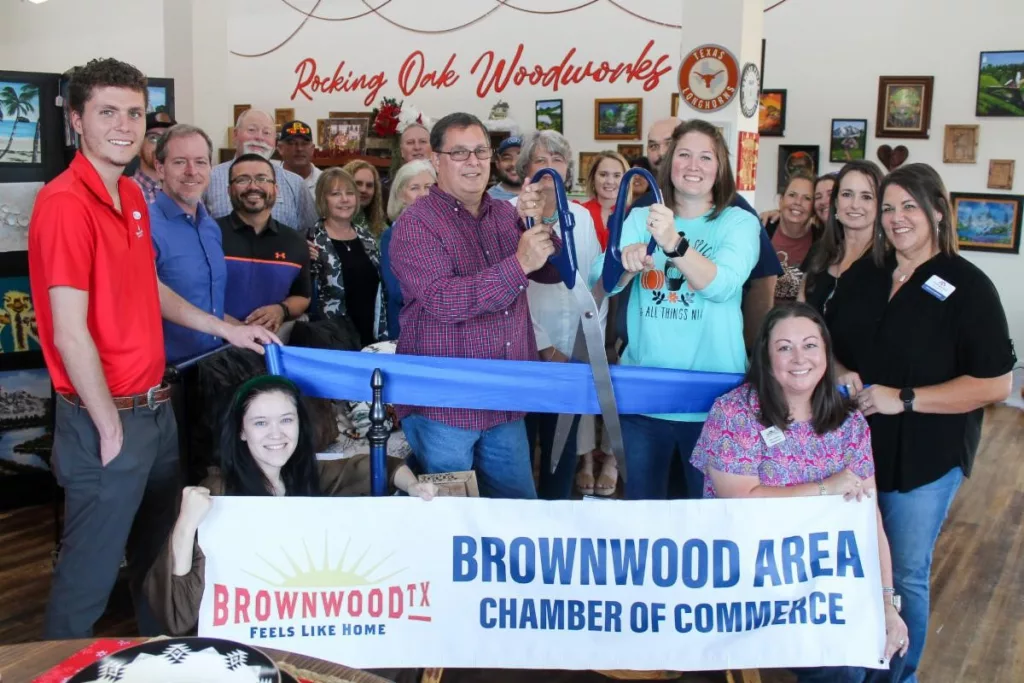 The Brownwood Area Chamber of Commerce held a ribbon cutting on Tuesday, November 7th, 2023, for Rocking Oak Woodworks located at 101 Fisk Avenue in Downtown Brownwood.

Starting off at a very early age, Krista Womack grew up in the shop working and making art with her dad, David Mainka. Then, she was gifted her first laith and things really started to go. Over the years, they travelled attending many vendors shows showing their handmade wood arts and crafts. Off and on, taking breaks to raise a family, retirement, and the custom pieces started to increase in size, there was a greater need for a permanent location.

Rocking Oak Woodworks opened their doors August 31st and had their Grand Opening on September 2nd. From Pyrography, resin 3D printed art, custom wood pieces, jewelry and more, you should stop by and see what this family can create for you this holiday season and beyond. With 8 amazing vendors and artists also showcasing their work, you will find what you need on your shopping list. They will also be participating in this year's Christmas Under the Stars Festival and Sipping Under the Stars. Be sure to follow their Facebook page to stay up-to-date on special sales and to see their newest creations. Visit their website at www.rockingoakwoodworks.com.