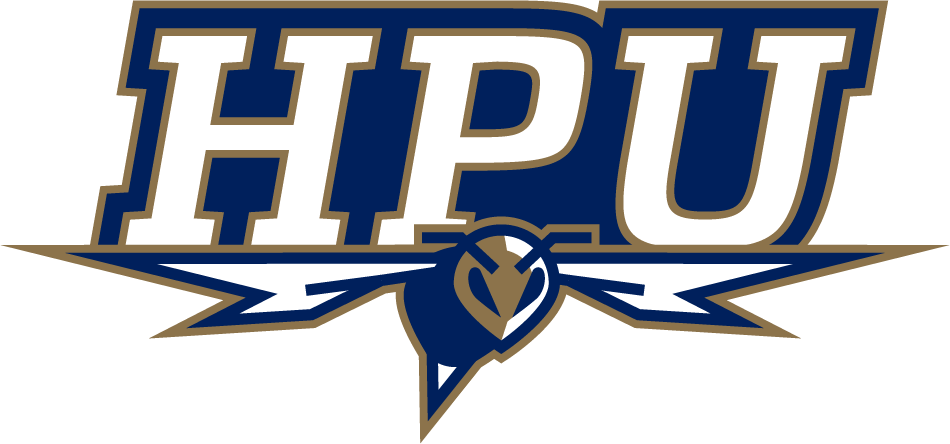 ABILENE – The Howard Payne Yellow Jackets erased a 14-point first-half deficit, and tried to climb out of a 10-point second-half hole, but the No. 18 Hardin-Simmons Cowboys held on for a 40-33 victory in the American Southwest Conference opener for both teams Saturday afternoon.
Trailing 34-24 on the second play of the fourth quarter, Howard Payne (3-1, 0-1) – which last defeated Hardin-Simmons (3-1, 1-0) during the 2007 campaign – closed the gap to 34-27 on Rider Davila's second field goal of the game, a 33-yarder that capped a nine-play, 59-yard drive.
Later in the fourth quarter, Howard Payne forced a Hardin-Simmons punt from its own 4 and the Yellow Jackets took over at the Cowboy 45 with 9:23 remaining. HPU then marched 45 yards in just four plays as Javian Myles rumbled 36 yards to the end zone on fourth-and-1 as the Yellow Jackets crept with 34-33. Howard Payne then opted for a two-point conversion, but a pass to the end zone was broken up and Hardin-Simmons maintained a one-point advantage with 8:13 remaining.
Hardin-Simmons responded with a 10-play, 78-yard drive that chewed 5:50 off the clock as Colton Marshall scored his third touchdown on a 1-yard carry, boosting the Cowboys' edge to 40-33, after a second straight missed extra point, with 2:14 remaining.
With another chance to either tie or take the lead in the closing minutes, HPU's ensuing drive ended after one snap as Demarcus Coleman intercepted Yellow Jacket quarterback Landon McKinney at the HPU 39, and the Cowboys were able to run out the clock.
The Yellow Jackets finished with 470 yards of total offense – 360 passing and 110 rushing – to the 371 yards for Hardin-Simmons – 203 on the ground and 168 through the air – but HPU committed to two turnovers to one for the Cowboys.
McKinney completed 25 of 50 passes for 360 yards with three scoring tosses and an interception. Gus Charles led the receiving corps with six grabs for 172 yards and a touchdown trailed by Deon Collins with six catches for 48 yards and a score, and Jordan Carroll with four grabs for 51 yards with a trip to the end zone.
On the ground, Myles churned out 75 yards and a touchdown, while Reece Rodgers chipped in 41 yards. Myles also caught three passes for 31 yards and Rodgers pulled in three receptions for 14 yards.
For Hardin-Simmons, Noah Garcia rushed for a game-high 112 yards and a touchdown and Marshall added 75 yards to go with his three scores. Back-up quarterback A.J. Hawkins completed 14 of 24 passes for 168 yards with a touchdown and a pick, while leading receivers were Tailon Garret with six for 84 yards and Goddy Pyeatt with three catches for 74 yards and a score.
The Yellow Jacket defense was sparked by KJ Kelley's 13 tackles, 10 tackles and an interception from Jacob Korrodi, 10 tackles with three behind the line of scrimmage from Jessie Parris, and six tackles apiece from KC Cornelius and KD Bookman.
Howard Payne fell behind 14-0 in the opening seconds of the second period as Marshall put Hardin-Simmons on the board with a 1-yard touchdown in the first quarter and Hawkins tossed a 57-yard touchdown to Pyeatt with 14:46 left before halftime.
The Yellow Jackets needed just two plays to answer the Cowboys' second touchdown as McKinney hurled a 10-yard scoring toss to Collins at the 14:19 mark, which came immediately after a 55-yard hook up between McKinney and Charles.
Howard Payne crept within 14-10 at the 8:35 mark of the second quarter on a 24-yard field goal by Davila, which capped a 10-play drive that began at the Yellow Jacket 45/
Then, with 3 seconds left in the first half, McKinney connected with Carroll for a 10-yard touchdown that pushed the Yellow Jackets ahead, 17-14, at intermission. The go-ahead drive continued thanks to a roughing the passer call against Hardin-Simmons after the Jackets failed to convert a fourth-and-6 at the Cowboy 30.
In the second half, Hardin-Simmons regained a 21-17 lead on a 19-yard Garcia scamper at 8:03 of the third quarter. The key play on the drive was a fourth-and-2 carry of 15 yards by Garcia down to the Yellow Jacket 35.
Howard Payne immediately answered 53 seconds later with a 70-yard strike from McKinney to Charles which pushed the Yellow Jackets back in front, 24-21, at the 7:04 mark of the third period.
On the ensuing kick, Hardin-Simmons' KJ Peoples galloped 81 yards to the end zone and in the blink of an eye the Cowboys reclaimed a 28-24 edge with 6:52 left in the third quarter.
Following a Howard Payne fumble at the Hardin-Simmons 42, the Cowboys marched 58 yards to push the advantage to 34-24 after a missed extra point. The play of the drive for Hardin-Simmons was a third-and-10 conversion for 50 yards from Hawkins to Garrett down to the Jacket 8, which set up another Marshall touchdown run.
Next week, the Yellow Jackets welcome East Texas Baptist (2-2, 1-0) – which defeated Austin College, 35-7, Saturday – to Gordon Wood Stadium for another American Southwest Conference showdown at 1 p.m. Saturday.