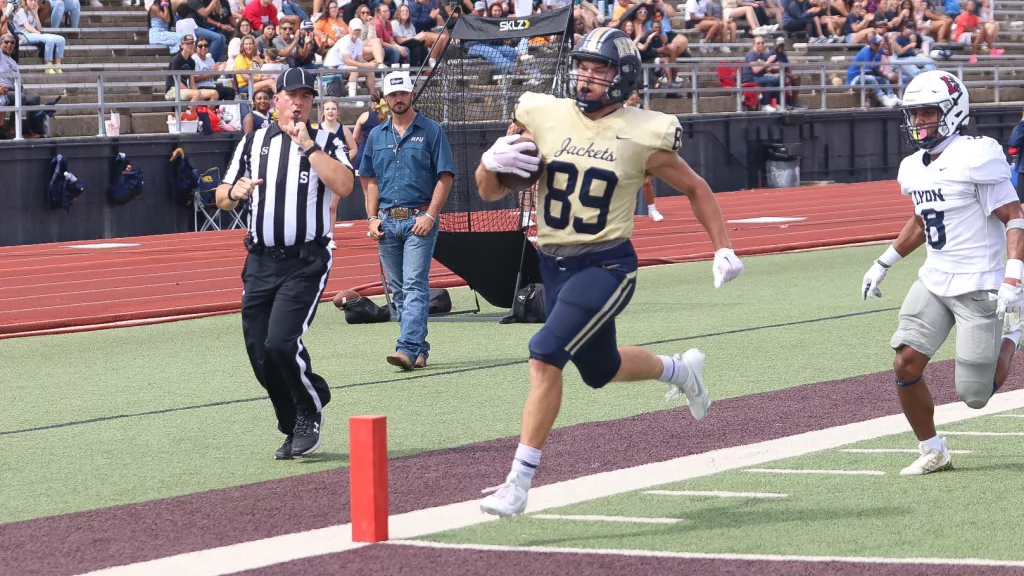 With perennial national championship contender Mary Hardin-Baylor already suffering three losses this season, and traditionally nationally-ranked Hardin-Simmons experiencing a 27-point loss last weekend, 2023 could mark a changing of the guard atop the American Southwest Conference.
The undefeated Howard Payne Yellow Jackets certainly hope so as they begin their quest for their first conference championship since 1995 as they venture to aforementioned Hardin-Simmons to battle the No. 18 Cowboys in the ASC opener for both teams at 1 p.m. Saturday.
"I think the conference is going to be better than it looks right now," said HPU first-year head coach Kevin Bachtel. "There's good coaches in this league and everyone is playing a pretty good strength of schedule. I haven't seen Mary Hardin-Baylor, but you can look at what they did to McMurry last week, and McMurry is better this year. We also have high expectations, too, and we'll know more about ourselves after this week. To win a conference championship we know we have to beat Hardin-Simmons."
Howard Payne (3-0, 0-0), which received seven votes in this week's d3football.com Top 25, is coming off a record-setting 85-0 victory over Lyon College on Sept. 16, followed by a bye last week. Meanwhile, Hardin-Simmons (2-1, 0-0) is licking its wounds after a 37-10 thumping by No. 21 Endicott.
"If you would have asked me before the bye week, I would have said I would have rather played last week," Bachtel said. "We had some nicks and bruises so the bye week fell in a good place for us overall. We didn't start working on Hardin-Simmons until last Friday. We don't want to over-complicate things and just worked on ourselves."
In the Cowboys' loss last week, HSU committed four turnovers and forced none as it did not score a touchdown until the fourth quarter when trailing by 34 points. Hardin-Simmons allowed 303 yards – 152 passing and 151 rushing – but finished with just 269 yards – 178 through the air and 91 on the ground.
"That loss is going to make them more dangerous," Bachtel said. "There are going to be ready to play, there's not a doubt in my mind."
For the season, Hardin-Simmons averages 28 points and 437 yards – 220 passing and 217 rushing – per outing, with six turnovers.
The offense is sparked by quarterback Gaylon Gynn (42 of 59 for 582 yards, 4 TDs, 2 INTs), while leading receivers include KJ Peoples (15-178), Tailon Garrett (15-152, TD), Jahzair George (7-94), and Goddy Pyeatt (4-75, 2 TDs). Sharing the load in the backfield are tailbacks Colton Marshall (222 rushing yards, 3 TDs) and Noah Garcia (217 rushing yards, 3 TDs).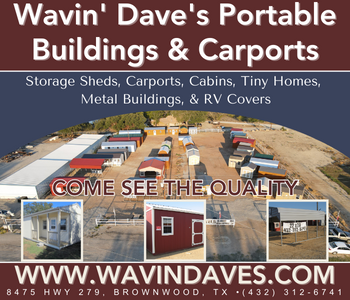 Defensively, the Cowboys are yielding 20 points and 320 yards – 167 on the ground and 153 through the air – with six takeaways.
Standouts include Cade Michna (31 tackles, 2 for loss, 1 sack, 1 interception), Cason Hanna (14 tackles, 1 for loss), Braden Hargrove (14 tackles, 1 for loss), Brock Bujnoch (13 tackles), Jim Hitchcock (13 tackles, 1 for loss, 1 fumble recovery), Matt Mitchell (12 tackles, 1 interception), and Torii Pullen (10 tackles, 2 for loss, 1 fumble recovery).
"They're really physical and have some returners on both sides of the ball," Bachtel said. "We're not sure what we're going to get because their quarterback went out, but it doesn't change our preparation. They're big, physical, fast and very good. Don't let that loss confuse you, they're still Hardin-Simmons. "
In Howard Payne's most recent outing the Yellow Jackets scored 12 touchdowns and finished with 689 yards of total offense – 464 passing and 225 rushing – while allowing Lyon (1-2) just 94 yards – 70 on the ground and 24 through the air – with five takeaways.
The Yellow Jackets' season stats include 48 points and 504 yards – 363 passing and 141 rushing – per game, with just two turnovers on offense, while the defense yields a mere 4 points and 234 yards – 177 through the air and 57 on the ground – with a dozen takeaways.
Quarterbacks Tucker Bridwell (41 of 56 for 541 yards, 9 TDs, 0 INTs) and Landon McKinney (41 of 70 for 526 yards, 3 TDs, 2 INTs) have both shined early in the season, while the backfield has been anchored by Javian Myles (184 rushing yards, 3 TDs), Konlyn Anderson (114 rushing yards, TD), Blessing Ngene (89 rushing yards, 3 TDs), and Reece Rodgers (73 rushing yards, TD). Top receiving threats include Gus Charles (19-236, 3 TDs), Jordan Carroll (14-229, 3 TDs), Myles (11-96, TD), Samuel Sims (8-100), and Deon Collins (7-116, 2 TDs).
Leading the charge for the HPU defense have been KJ Kelley (21 tackles, 3 interceptions), Jessie Paris (15 tackles, 1.5 for loss), KD Bookman (12 tackles, 1 interception, 1 fumble recovery), Kale Shaw (11 tackles, 1 interception, Peyton Lowe (10 tackles,), and KC Cornelious (9 tackles, 1 interception).
"We have to match their physicality and make big plays, win one-on-one balls," Bachtel said. "If we don't match their physicality it's going to be a long day."
Howard Payne is seeking its first victory over Hardin-Simmons since 2007, though Yellow Jackets led last year's game 19-7 at halftime before the Cowboys rallied for a 28-19 triumph.

"Our word of the week is confidence, and we need to be confident when we get there, be confident about your preparation, believe in your coaches and believe in each other," Bachtel said. "Our motto is 'take the next step' and this would be a huge step toward getting us where we want to be."
—
| | | | | | |
| --- | --- | --- | --- | --- | --- |
| American SW Conference | | Conference Wins | Conference Losses | Overall Wins | Overall Losses |
| Mary Hardin-Baylor | | 1 | 0 | 1 | 3 |
| Howard Payne | | 0 | 0 | 3 | 0 |
| Hardin-Simmons | | 0 | 0 | 2 | 1 |
| Austin College | | 0 | 0 | 1 | 2 |
| East Texas Baptist | | 0 | 0 | 1 | 2 |
| Sul Ross | | 0 | 0 | 1 | 2 |
| Texas Lutheran | | 0 | 0 | 1 | 2 |
| McMurry | | 0 | 1 | 1 | 2 |
—
Week 5 Games (Sept. 28-30)
Howard Payne at Hardin-Simmons
Texas Lutheran at Sul Ross
Austin College at East Texas Baptist
Lyon College at McMurry
Mary Hardin-Baylor, OPEN
—
Week 4 Games (Sept. 21-23)
Mary Hardin-Baylor 50, McMurry 9
Endicott 37, Hardin-Simmons 10
Austin College 34, Crown 23
Howard Payne, OPEN
Sul Ross, OPEN
East Texas Baptist, OPEN
Texas Lutheran, OPEN
—
Week 6 Games (Oct. 5-7)
East Texas Baptist at Howard Payne
Hardin-Simmons at McMurry
Mary Hardin-Baylor at Texas Lutheran
Sul Ross at Austin College