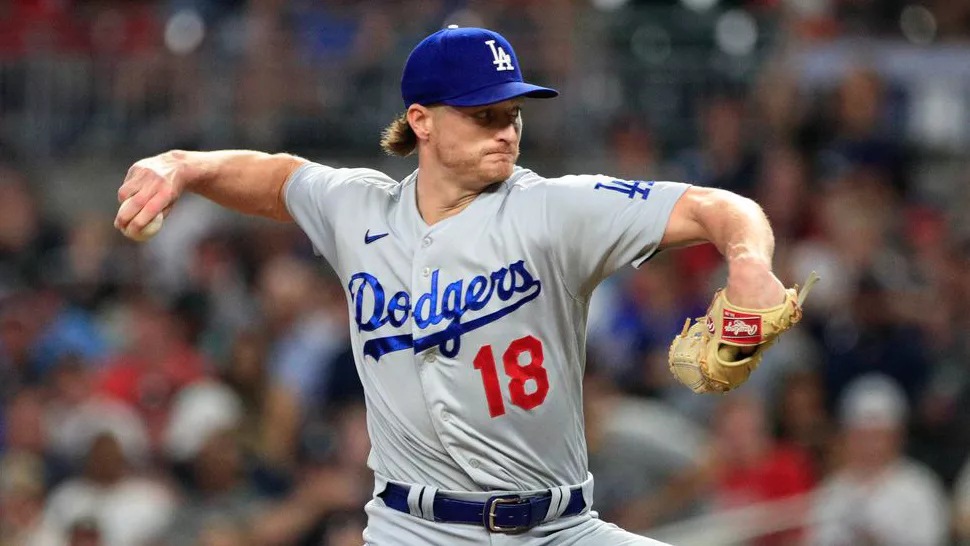 Brownwood High School graduate Shelby Miller made his first start of the season for the National League West Division champion Los Angeles Dodgers on Sunday, as he lowered his season ERA below 2.00 in a 6-1 road victory.
Miller worked only the first inning and allowed one hit with one strikeout as his ERA dipped to 1.95 through 32 appearances in 2023. Miller, 32, has pitched 37 innings this season and allowed 8 runs on 15 hits with 37 strikeouts and 18 walks – all in relief prior to Sunday.
In his 11th Major League Baseball season, Miller – the 13th overall pick in the 2009 MLB Draft – owns a 39-58 career record with a 4.11 ERA, 681 strikeouts and 349 walks in 814 innings pitched. Miller has appeared in 198 games and made 133 starts.
The Dodgers are the eighth franchise for which Miller has pitched, joining the St. Louis Cardinals, Atlanta Braves, Arizona Diamondbacks, Texas Rangers, Chicago Cubs, Pittsburgh Pirates, and San Francisco Giants.
Miller made his MLB debut on September 5, 2012 with St. Louis.
On May 11, 2013, Miller tossed a one-hitter with the Cardinals, retiring the final 27 Colorado Rockies batters in a row after yielding a lead-off single. Miller notched 13 strikeouts in the contest.
Miller appeared in the 2015 All-Star Game as a member of the Braves, as he posted a 3.02 ERA in 33 starts with a 6-17 record. Miller was one out away from recording a no-hitter against the Florida Marlins on May 17, 2015.