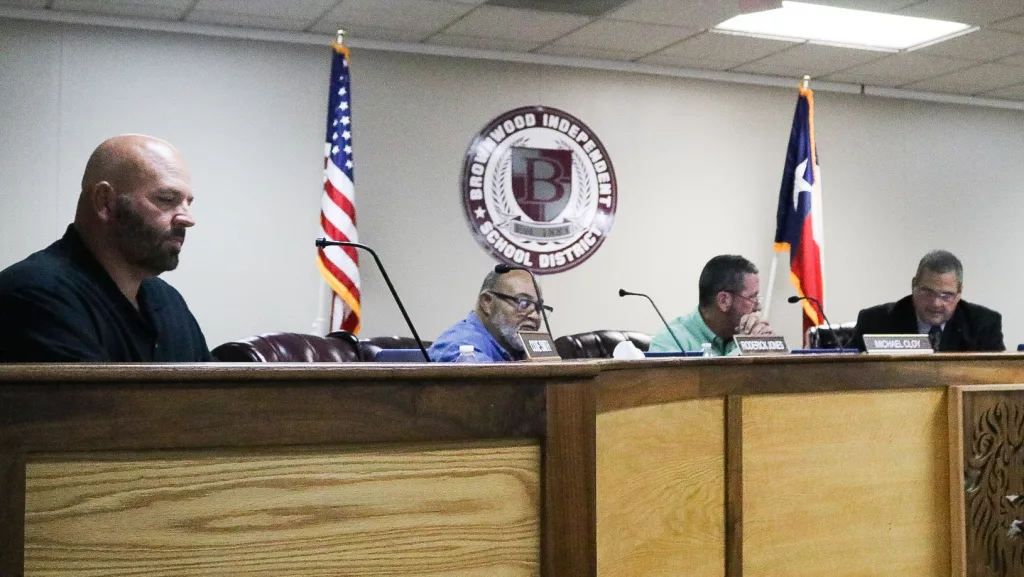 Following an executive session during Monday night's meeting, the Brownwood ISD Board of Trustees approved the additions of members to the Campus Guardian program, which are certain employees who will possess firearms to address concerns about the effective and timely response to an emergency on school district property, including the invasion of a school by an armed person who may pose a direct threat of physical harm to students or others.
"We were able to continue to fill out our guardian program, which is our security program to provide campus personnel to monitor our campuses," said BISD Superintendent Dr. Joe Young. "We added two more full-time armed security personnel tonight so we're glad to be able to have more than one at each campus by filling that out. We'll have one that can rotate around and give us some redundancy if someone is absent, so we're excited to continue to flesh that out, and also approve some of our part-time guardians members who are already working in other roles in the district. We're continuing to make that program as strong as we can to make our staff and kids safe."
Items passed on the consent agenda included a trip for the Brownwood High School band to Orlando, Florida March 8-12, 2024, and a trip for the Brownwood High School Choir to Nashville, Tennessee to perform for the public outside the Grand Ole Opry on March 9, 2024.
Enrollment for the 2023-24 school year for all campuses was reported at 3,418 students, slightly higher than the projection of around 3,300.
During the Instructional Focus portion of the meeting, Deputy Superintendent Liesa Land reported an average of 382 pre-K through fifth-grade students attended the Roar on the Shore summer program over its 25 days, and the highest attended day featured 558 students. Outside of administrators, 67 teachers, aides and counselors were staffed. A total of 818 kids from the program attended sports camps, and that number includes duplicates.
Summer Learning was offered to students in sixth through eighth grades, and 93 kids attend. Credit Recovery was offered to ninth through 12th grade students, and 51 attended, and 63 attended in the course tutoring.
The next board meeting will be Monday, Oct. 16.