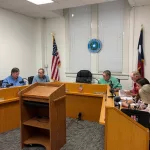 Brown County Sheriff's Deputies will soon have a safer policing tool at their disposal designed to restrain non-compliant individuals.
In session Monday morning, August 7, Brown County Commissioners gave approval, on a 4-0 vote, to the Brown County Sheriff's Department to purchase 20 BolaWrap devices and associated training at a cost of $32,541.60.  The county will pay for the purchase through the opioid fund.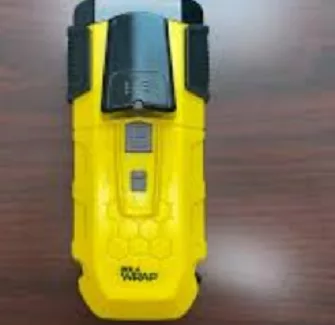 A BolaWrap is a handheld restraint device that discharges a tether up to 10 to 25 feet which can safely detain individuals without injury or the need to use higher levels of force.
Sheriff Vance Hill said his uniformed deputies will receive training on the devices which can be used in patrol and transport.
Hill said he appreciates the Commissioners Court supporting the request.
In other business:
Commissioners approved, on a 4-0 vote, a request from Sheriff Hill to spend up to $9,000 for the purchase of a 12'x20′ storage shed.  "We are out of room in the office," Hill said.  Funds to pay for the shed will come from inmate phone account money.
Commissioners approved, on a 4-0 vote, Legislative changes to Jury pay as presented by District Clerk Cheryl Jones.  Jury pay will increase from $6 to $20 for the first day and from $40 to $60 for the second day forward. Reimbursement rate from the State is $52.
Commissioners accepted the Treasurer's and Auditor's Report which showed cash and other assets as of July being $23,394,492.30.
James Masters presented the Veterans Service Office annual report. He noted the Brown County Veteran Population is 2,914 total veterans.  That breaks down as follows:
World War II – 44
Korea – 187
Vietnam – 1,013
Desert Storm – 523
Operations Enduring Freedom & Iraqi Freedom – 594
Cold War and other periods of service – 553
The direct economic impact of veterans in Federal benefits recovered through direct compensation and pension payments to service/non-service connected veterans and their widows is $18,993,000.00.  The Veteran Service Office assisted Disabled Veterans and their dependents with education applications resulting in $899,000.00 to higher education institutions in Brown County and online educational institutions.  Masters also noted that the Veterans Administration Health Clinic in Brownwood provided service to 2,386 Veterans, of which 1,431 live outside Brown County zip-codes.  Veterans outside the County travel to Brownwood at least twice per year.  On average, Veterans have 3 to 4 clinic visits per year.  Both Brown County Service Officers are accredited with the Texas Veterans Commission, VFW, DAV and NACVSO.  National and State training is required for accreditation.
The commissioner's meeting was presided over by County Commissioner Joel Kelton.