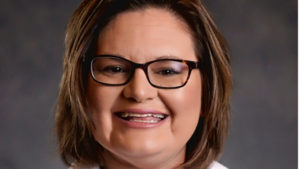 Growing your own vegetables might sound hard but it can actually be quite simple. Starting a garden comes with some good benefits!
Vegetables are an important part of a healthy meal pattern. You may find that you are more motivated to eat vegetables when growing them yourself! Gardening is also a fun way to be active and spend time with family and friends!
Everyone can enjoy gardening – whether you have a big yard, small yard, or no yard at all! Continue reading to learn about gardening with a small yard or no yard.
Container Gardens
A container garden is a good option if you don't have much space. You can place a container garden on a windowsill, on the patio, or on a balcony.
About anything can be used as a container. You can grow vegetables in a wooden box, plastic bin, milk jug, basket, or pot.
Many vegetables grow well in containers including tomatoes, peppers, beans, squash, green onions, and radishes. Herbs, like basil and rosemary, can also be grown in containers.
Ingredients
| | | | |
| --- | --- | --- | --- |
| ½ | cup whole wheat flour | ¼ | cup granulated sugar |
| ½ | cup all-purpose flour | 3 | Tablespoon vegetable oil |
| ¾ | teaspoon baking powder | ¾ | teaspoon vanilla |
| ½ | teaspoon ground cinnamon | 1 | cup zucchini squash, shredded |
| 1 | egg | | |
Directions
Wash your hands and clean your cooking area.

Preheat oven to 350°F.

Spray 9 inch x 5 inch x 3 inch loaf pan with spray.

Mix flour, baking powder, and cinnamon in medium bowl.

In a separate bowl, beat egg until frothy. Add sugar, oil, and vanilla to egg and beat for 3 minutes. Add zucchini to mixture and mix well.

Add flour mixture to egg and mix until dry ingredients are moist.

Pour into loaf pan and cook for 40 minutes, or until toothpick inserted comes out clean.

Cool and remove from pan after 10 minutes. Cut into ½ inch thick slices
Nutrients Per Serving: (1.5 inch slice) 60 calories, 2.5 g total fat, 0 g saturated fat, 1 g protein, 8 g carbohydrates, 1 g dietary fiber, 3 g total sugars, and 25 mg sodium