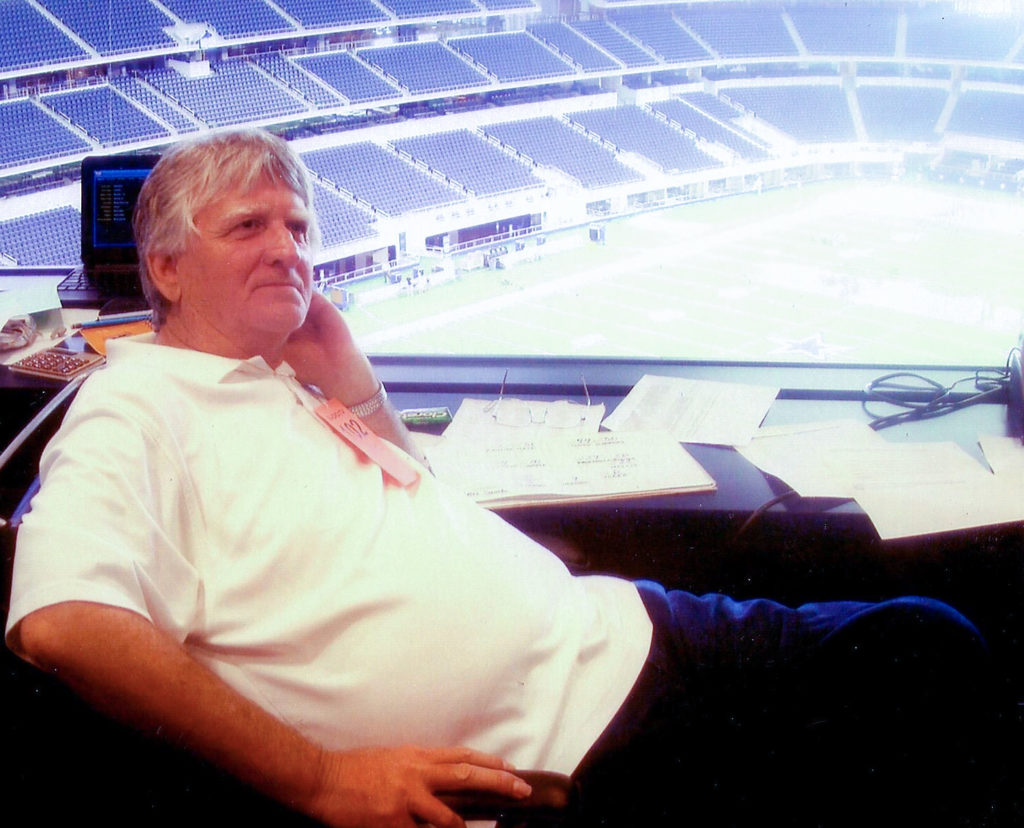 While watching a little bit of Cinco de Mayo the other day, I was reminded about Mexican food. By the way, they had some good stuff downtown, but at one time there wasn't any Mexican food – at least in Brownwood. I'm sure glad there is now because I love it.
I can't remember when the Gomez family opened a place up for Mama. I think Dad worked for the railroad and she just made food all the time for him and he shared it with railroad people. Eventually, she got talked into opening a Mexican food place. Now the time – I'm not real sure – but sometime around 1960, they opened a little place over by the railroad station, in other words where the Depot is now. It was a couple of blocks over and you had to hunt it to find it. By the time I started working at the radio station in about 1962 or so, people had discovered it and I promise you I had. We would constantly run over there, from the radio station, grab some Mexican food and run back to the station with it. It was almost like it was something illegal. People would look at you like, "Are you crazy? What are you doing?" Anyway, we beat a pretty good path over there. Of course that's when they had three eating places at the Depot, or across the street from the Depot, and all three of them were pretty good. All three of them were open twenty-four hours a day. Gomez eventually went out on the highway and other people decided that they would follow. Mexican food places showed up every where. I like riding around nowadays to look at all of the Mexican food places and then kind of close my eyes and say, "I can remember when there weren't any places around here that even served Mexican food.'
My favorite Mexican food story was later in the 60's when four of us were in Alpine, Texas because the Howard Payne basketball team was there. Glen Whitis, George Hine, Russell Berry and yours truly were there one night and Whitis said, "I need some Mexican food". We went to what they called "the other side of the tracks" in Alpine and they had this Mexican food place.
It was just a long white building and when you went in, it was normal seating out in the front area, but if you went through some doors there was a back area. We're back there with guests and employees, different kinds of people, and we sat down and Glen ordered enchiladas. He said, 'Bring some extra hot sauce (because he literally drank the stuff).' Well, we're eating this red sauce (it was hot) and eventually Glen calls this woman over and says "Muy caliente" or however you say 'very hot'. She went back in the back and out with her came a great big old heavy cook. Glen said, "Caliente? Caliente?" which I think means hot. He said, "Yeah, the hotter the better! Bring it on"! So this guy comes out with a bowl of green sauce and he brings it to Whitis. Keep in mind, Me, George and Russell couldn't handle the red stuff. Whitis takes this green stuff and starts dumping it on the chips. I mean literally pouring it on the chips. He's shoveling it in his mouth so fast that the sweat was boiling off of his head and falling down his neck, his shirt, and everything. He's got a glass and has it turned up and is guzzling to try to put the fire out. After about twenty minutes of watching this, he finally leans back, big smile on his face, clothes all soaked with sweat, and he says "Man, that is some kind of GOOD!" Had I eaten what he ate that night, I wouldn't be here today!
Until next time, so long everybody.
***
'Out of the Box' with Dallas Huston is published each Monday morning at BrownwoodNews.com. Dallas was the radio voice of the Brownwood Lions and Howard Payne Yellow Jackets for more than 55 years. He currently is Pastor of Center City Baptist Church and hosts a Men's Bible Study in Brownwood on Monday evenings. Your comments are welcome at lindalh2@verizon.net.