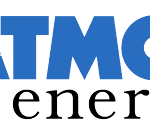 Texas Governor Greg Abbott has directed Texas Attorney General Ken Paxton and the Texas Railroad Commission to investigate the Dallas-based power company Atmos. The week before the holidays, the Texas Public Utility Commission, the Electric Reliability Council of Texas, the Railroad Commission, and natural gas and electricity entities had been preparing for the freeze that happened in the days approaching Christmas.
The state's power grid held up during the freezing conditions. However, several areas in Texas, most notably the Austin and Arlington areas, went without gas or had low gas pressure, resulting in those areas having to have warming centers for communities. Hundreds of residents amidst the freezing conditions were unable to power heaters, stovetops, gas fireplaces, etc.
The Mid-Tex division of Atmos was in charge of delivering natural gas power to the areas. During the freeze, Atmos urged the public in these areas to conserve natural gas energy. Some areas had low gas pressure that did not convert through for heat. Some received none. It appears that there were line issues reported in which the lines froze up. Others experienced low-pressure issues with high demand. Lastly, in the Arlington area, according to KERA news, "increased demand from the rest of the homes on the pipeline likely exhausted the [natural gas] supply." One of the neighborhoods was at the end of a pipeline. 
Abbott stated in his letter that he believes Atmos was unprepared or failed to prepare for the winter freeze this past holiday season and did not explain to the Texas Energy Reliability Council the full extent of their situation. "Leading up to and during the winter event, State of Texas agencies worked around the clock to mobilize resources and assist utilities in any way possible. At no time did Atmos Energy request assistance. Even during coordination calls of the Texas Energy Reliability Council (TERC), Atmos Energy did not properly communicate the extent of its failure and made no requests for assistance, which is the whole purpose of the Council," wrote Abbott to the RRC.
The Texas Railroad Commission, charged with regulating the state's oil and gas industry,  is investigating the Mid-Tex division of Atmos and why they were not prepared and why they did not prepare for the coming freeze as requested by the government towards all entities that affect the Texas power grid.