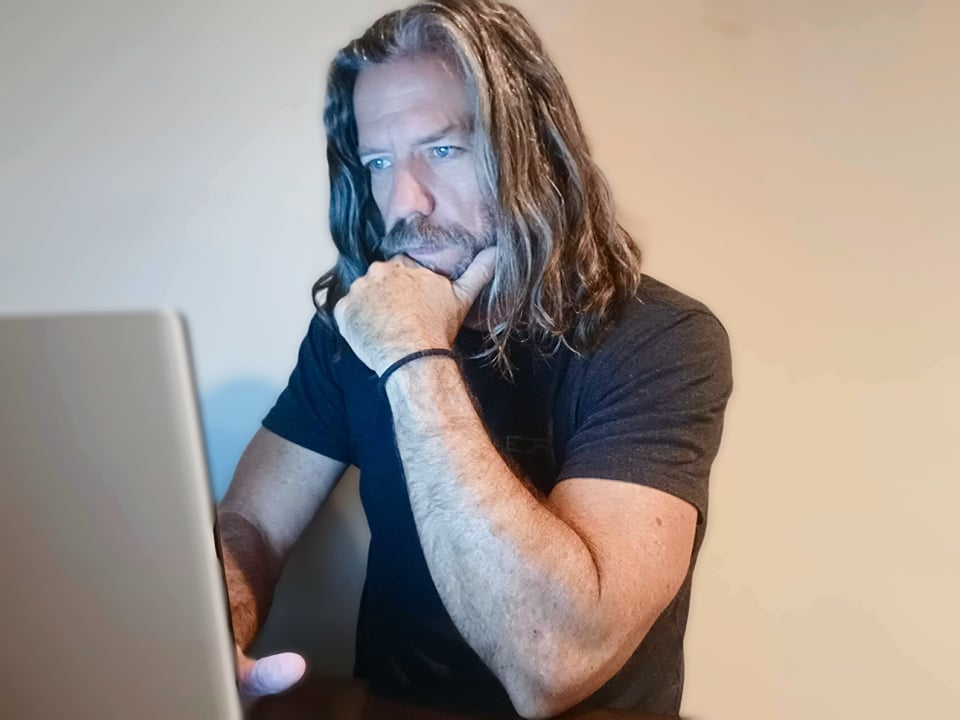 This one will take some work on your part. I'll be back in the next column, if the Lord wills it, with something more light-hearted. Maybe another walk back in time or an excursion around downtown.
You didn't think every column was going to be easy, did you? Stick with me here and we all might learn something.
We are seeing a growing hostility to free speech and this hostility is a planned result of the process of mental fragmentation. It is not an accidental coincidence of social evolution. It is not a "bug," it is a feature.
I have taught on mental fragmentation and colonization for a very long time, but not here in this venue – so forgive me if I don't have the space to explain what would take a book to unravel. I'll do my best.
Mental fragmentation is a result of mental colonization: The designed destruction of man's ability to think in "wholes." That is to say, in the modern world, it is profitable to the ruling powers that individuals think in parts and not in wholes.
Fragmentation of the mind is performed by fracturing the human experience into disconnected parts so that the individual no longer experiences, or can conceive of, any complete and consistent worldview. Instead, the mass-man is taught to see the world through a very compartmentalized lens, an artificial experience that denies or ignores the "whole" that once governed his ancestor's experience. In this way, he is divorced from his history and his own progenitors.
The simplest way to picture this is to imagine a family living completely off the land, primitively, experiencing cold and heat, sowing and harvest, food production and preservation, hunting, shared meals made from the bounty. The family learns and experiences the necessary management of the land and resources, anticipates and experiences weather cycles, disruption, art, warfare, peace, community, etc. The family doesn't have an expert to bury their dead – they must do it themselves. They don't have experts who produce and deliver their food – they must do it themselves. They don't have experts to think for them. They must do it themselves. That is to say, they know how things work. Life, vitality, bounty, excess, lack, decay… these are all part of the lived experience.
Since the mind would have experienced the interplay between all the relevant parts of what civilization and experience are, knowledge, art, and communication would naturally represent that wholeness. No decision or idea would exist in a vacuum independent of its effects on other parts of the whole.
Fast forward, then, to a time in the distant future… that same family.
View a descendant of that independent family, now living in a small apartment in a large city his entire life, completely separated from the means and reality of production. Ignorant, other than by supposition or speculation, of where things come from and how everything is intertwined. He is a specialist. He stays in his lane. Almost everything outside of his specialty is done for him. Prepackaged. Next day delivery. Affluence and ignorance are the foundation of his ideas.
This modern mass man's experiences are very narrow. He is protected by (or subjected to) multiple layers of an artificial technological and social construct. He is (according to his background and environment) educated or mis-educated by government, defended or abused by police, relying on or being abandoned by the military, bombarded every minute of every day with messages from people, good or bad, who want and need to control him in order to perpetuate or destroy the current world order. This stark difference in these two experiences is the product of "colonization."
Hold on to your socks. This gets interesting.
*Just because I quote someone or they got something right, doesn't mean I agree with them on anything else.*
Franz Fanon taught (see The Wretched of the Earth,) rightly, that colonization – the systematic domination of one culture by a foreign or imposing culture – requires the colonized culture to be obliterated. Let me put that in simpler terms. If you want to colonize a planet or a country or a people – and you want it to stick – you have to obliterate their culture and heritage. Burn down their history. Carpet-bomb their traditions. You need to separate them from their past. Put them in cultural ghettos and make them depend on you.
You must banish the old culture, its monuments and its ways, to the outskirts or "ghettos" of the new modern life – or its eradication altogether. This division results in the fracturing of the mental processes and the compartmentalization of thinking to the point that two people who experience the very same real "news" can derive completely opposite and contradictory data from it.
Ideally (for the colonizer,) the dominated people will not hear or learn things that challenge the new worldview.
Freedom of Speech is an interesting thing. It remains (so long as it does,) one of the few remaining conduits where fragmented cultures and people can come into contact with ideas not already manufactured and framed for them by the dominating culture.
An independent media was intended to be a bulwark against this kind of cultural domination, but that has gone the way of the Dodo Bird long ago. Restricting free speech is a way of insuring that the insular mental ghettos utilized as a control mechanism by the ruling class and by the education cartel remain inviolate. If no one is required to hear anything but what the ruling class decides is socially correct, then there is little risk of an overthrowing or usurpation of the fragmentation. The mind becomes slavishly obedient.
Social media, rather than increasing the likelihood of accidental contact with competing ideas, tends to spectacularly restrict that likelihood by a number of different means. The easiest way to protect fragmented minds from "wrongthink" is to vaccinate against it using the combined tools of a radicalized education system that actively opposes free speech, a controlled media, corporate censorship, justice mobs, thought thugs, economic terrorism, and the incremental changing of the meaning of words. Turn over the internet to the mean girls. This all sounds eerily familiar, doesn't it?
Meme culture and short, addictive videos that play one after another – these serve as a means of programming samethink. The mass-man is taught to dismiss competing ideas out of hand and to block or unfriend those who might free him or educate him. This increases mental fracturing until we see, as we do now, massive psychopathy on both extreme ends of the artificially derived political spectrum. It's a binary system of social control. And this ain't no conspiracy theory. It's consensus fact. They hide interesting shit like this in books where moderns will never find it.
Both ends of the political spectrum benefit from the planned reactions of the unthinking mob. Therefore, it is not uncommon to experience either or both political parties trumpeting or damning the idea of free speech depending on the day and the topic.
This kind of cognitive dissonance forces the mentally fragmented, colonized citizen to retreat to the comfort of the samethink ghetto. His bubble. This is no accident. The samethink ghetto is the social media bubble where everyone agrees with him or her.
In a recent post I mentioned how that, in religious terms, this leads to a division into competing cults – the Pharisees (legalists) and the Antinomians (lawless.) The two sides can switch sides and uniforms as needed, situationally, on a dime, and they do so. Everyone loves the Supreme Court until it rules against you. It is hero or villain, as needed. The bifurcation of the people into competing, thuggish cartels serves the people who really have the power. While the people are denuded of their history and culture and money. Christ was crucified between two thieves.
Those who are capable of thinking outside of the prescribed samethink rightly reject extremes but find themselves lonely in their concern and desire for consistency in thinking and behavior. Let us know the rules and we are likely to play by them but changing the rules hourly based on your needs isn't going to fly with us. The problem with colonization is that so long as there remains a significant part of the subdued population that sees what is happening to them, even if they currently remain confused and helpless as to what to do about it, the probability of bloody conflict remains very high.
That previous sentence could be the definition of understatement.
In my own experience, watching the intentional fracturing of Western Civilization, the eradication and rewriting of its history and cultural foundations, and the fragmenting of the western mind, is just more confirmation of what I've always thought about the pattern and trajectory of civilizations. As a time traveler, I see things coming.
Of course, I can only say this openly… publicly… until I am "deplatformed," a word that so aptly defines the hellish apocalypse we're heading for. Civilization Deplatformed will be the video series I never make about this topic.
In the next column, we'll get back to frivolities. Maybe we'll make a lasagna or take a walk to the pub. Something light and fun.
***
Michael Bunker is a local columnist for BrownwoodNews.com whose columns appear periodically on the website.