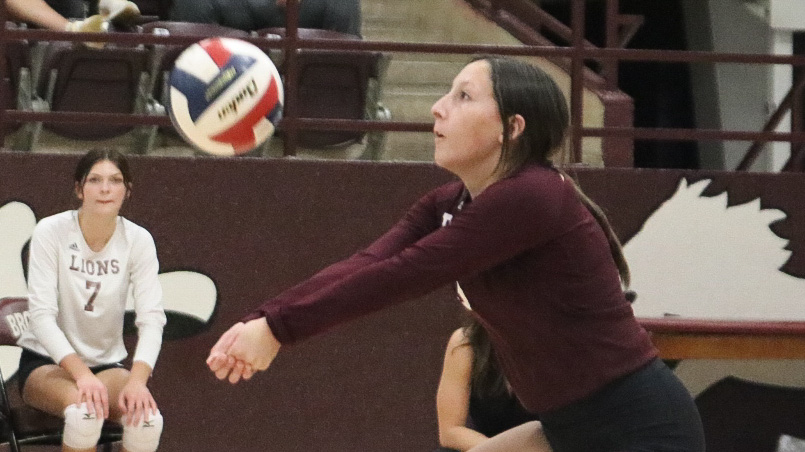 GRAHAM – The Brownwood Lady Lions dipped to 0-2 in District 6-4A volleyball action and 4-17 on the season with Tuesday night's 25-22, 25-20, 25-17 road loss to the Graham Lady Blues.
"We lacked energy tonight," said Lady Lions' fourth-year head coach Allison Smith. "We did some good things, but we've got to find our drive again."
Ava Choate, Aubrie Felux, Hannah Deen and Aniah Hines each tallied four kills to pace the offense, followed by Miranda Northcutt with a pair and Kassidy Wooten with one.
Emma Ringer finished with 16 assists while Wooten added one.
Hines served three of Brownwood's four aces with the other coming from Felux.
Defensively for the Lady Lions, Wooted logged 32 digs trailed by Deen and Ringer with 10 apiece, Hines and Northcutt each with two and Felux with one.
At the net, Northcutt and Choate each notched two blocks and Hines tacked on one.
Brownwood will play the third of its four straight road matches to open district action at 4:30 p.m. Friday at Stephenville.