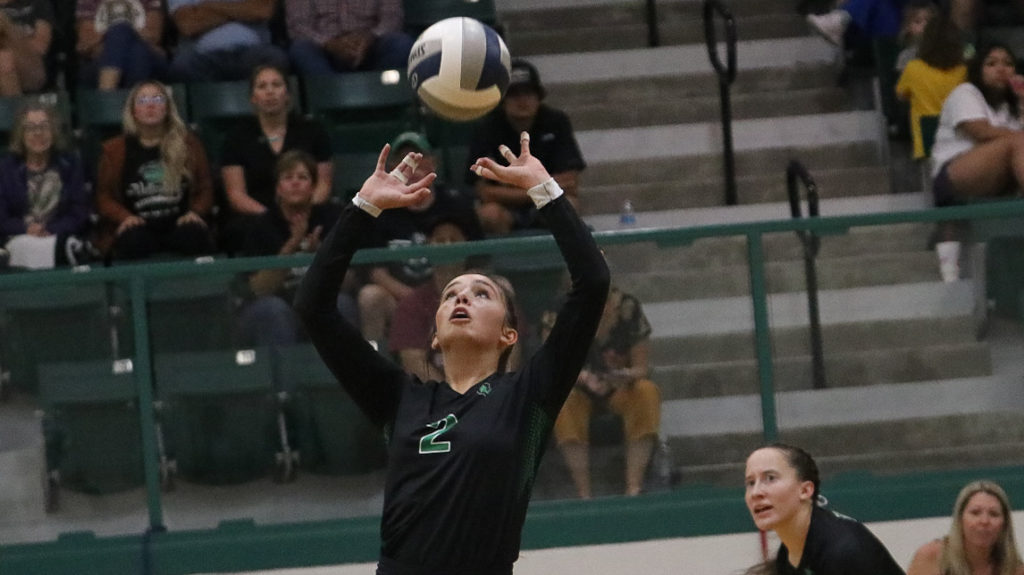 COLEMAN – The Bangs Lady Dragons evened their District 6-2A volleyball record at 1-1 and improved to 9-15 on the season with a straight-set road victory over Coleman, 25-23, 25-22, 25-17, Tuesday.
Jadyn Miller paced the attack with 10 kills followed by Neeley Bradley with five, Kasey Solis and Ava Boren with two each and Emily Baker and Raylee Hutchins with one apiece.
Laynie Evans dished out nine assists, Bradley added eight and Solis contributed one.
Boren served a team-high four aces followed by two from Miller and one from Bradley.
Defensively, Miller registered 15 digs trailed by Hutchins with 10, Bradley and Evans with nine each, Julianna Ethridge with eight, Boren with four, and Baker and Cloey Petty with one apiece.
Solis finished with two blocks while Bradley, Hutchins, and Baker each chipped in one.
The Lady Dragons are back in action at noon Saturday as they welcome Hawley.