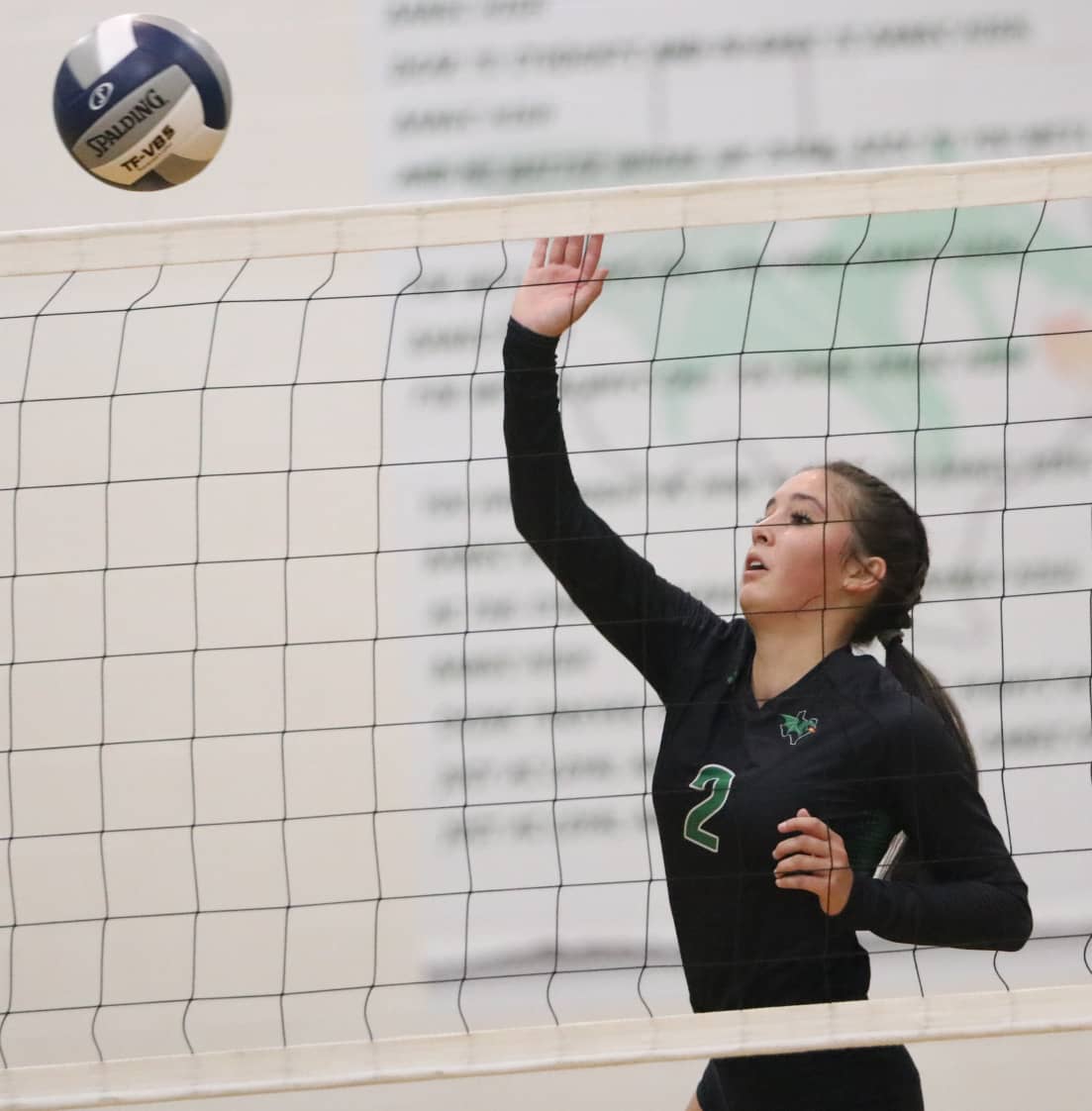 VERIBEST – The Bangs Lady Dragons earned their first wins of the season Friday, taking two of three matches at the Veribest volleyball tournament,
The Lady Dragons knocked off San Angelo TLCA and Rochelle before falling to host Veribest.
In the win over TLCA, Jadyn Miller recorded six kills, seven aces and five digs; Neeley Bradley tallied four kills and five assists; Kasey Solis logged four kills; Raylee Hutchins posted six digs and one assist; and Laynie Evans finished with nine assists.
Against Rochelle, Solis chalked up five kills and one block; Bradley registered four kills, one ace and four digs; Miller collected two kills, four aces and eight digs; and Evans notched two aces and five assists.
In the loss to Veribest, Miller finished with three kills, Bradley added one kill and one block, and Ava Boren also contributed a kill.
Bangs (2-2) will resume tournament action Saturday against a yet to be determined foe.