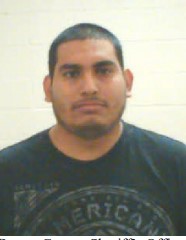 The Office of the Inspector General of the Texas Juvenile Justice Department issued the following press release Monday:
On July 22, 2022, Inspectors with the Office of Inspector General (OIG) at the Texas Juvenile Justice Department (TJJD) arrested TJJD Juvenile Corrections Officer Jorge Hernandez (28), for the offense of Official Oppression, Texas Penal Code 39.03.
Hernandez surrendered himself to the Brown County Jail. This offense is a Class A Misdemeanor under Texas Penal Code and punishable by up to $4,000 fine and imprisonment not to exceed one year in jail. This arrest warrant emanated from an investigation conducted by the OIG of an incident, which occurred on June 14, 2022, at the Ron Jackson State Juvenile Correctional Complex in Brownwood, Texas.
Hernandez, while employed by TJJD, used excessive force in the commission of his duties on a juvenile who was in the custody of TJJD. This case will be referred to the Texas Special Prosecution Unit.
The Office of Inspector General is the independent law enforcement agency that is statutorily responsible for investigating criminal allegations involving TJJD juveniles, TJJD employees, TJJD facilities, contractors, or programs of the Texas juvenile justice system. Anyone can report allegations of misconduct to the Incident Reporting Center by emailing a complaint to TJJD.IRC@tjjd.texas.gov, or finally by calling a 24-hour-a-day toll free hotline 1-866-477-8354.