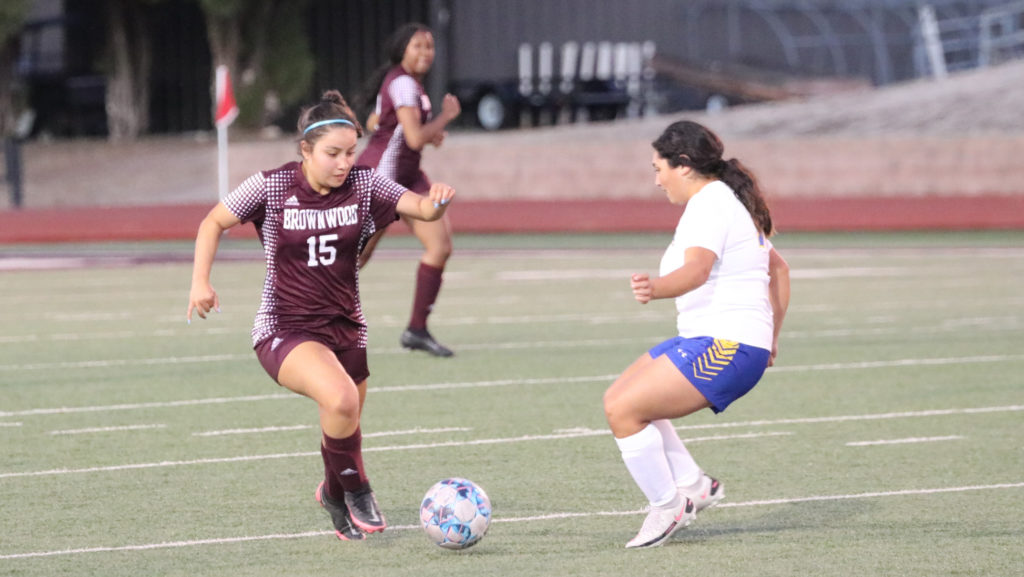 The Brownwood Lady Lions remained unbeaten on the season, notching a 3-0 victory over the Burnet Lady Bulldogs Tuesday night at Gordon Wood Stadium.
The Lady Lions (3-0-1) struck early on a pair of Molly Oliver goals with assists from Kennedi Johnson. In the second half, Johnson navigated through the Burnet defense and scored unassisted for the final goal.
"I was pleased with the way the girls played today," said Lady Lions second-year head coach Alexis Mosqueda. "The effort was there and we found the goal early and that set the pace for the game."
The Lady Lions are off until Tuesday, Jan. 18 when they host Lampasas at 5 p.m.
***
Lions 0, Abilene Cooper 0
ABILENE – The Brownwood Lions defense turned in its best performance of the young season, but the offense was kept off the board for the fifth consecutive game in a scoreless tie with Abilene Cooper.
"We played great and had some clear opportunities but just couldn't put it in the back of the net," said Lions first-year head coach Michael Westerman.
The Lions (0-4-1) are back in action at the Alvarado tournament Friday and Saturday.