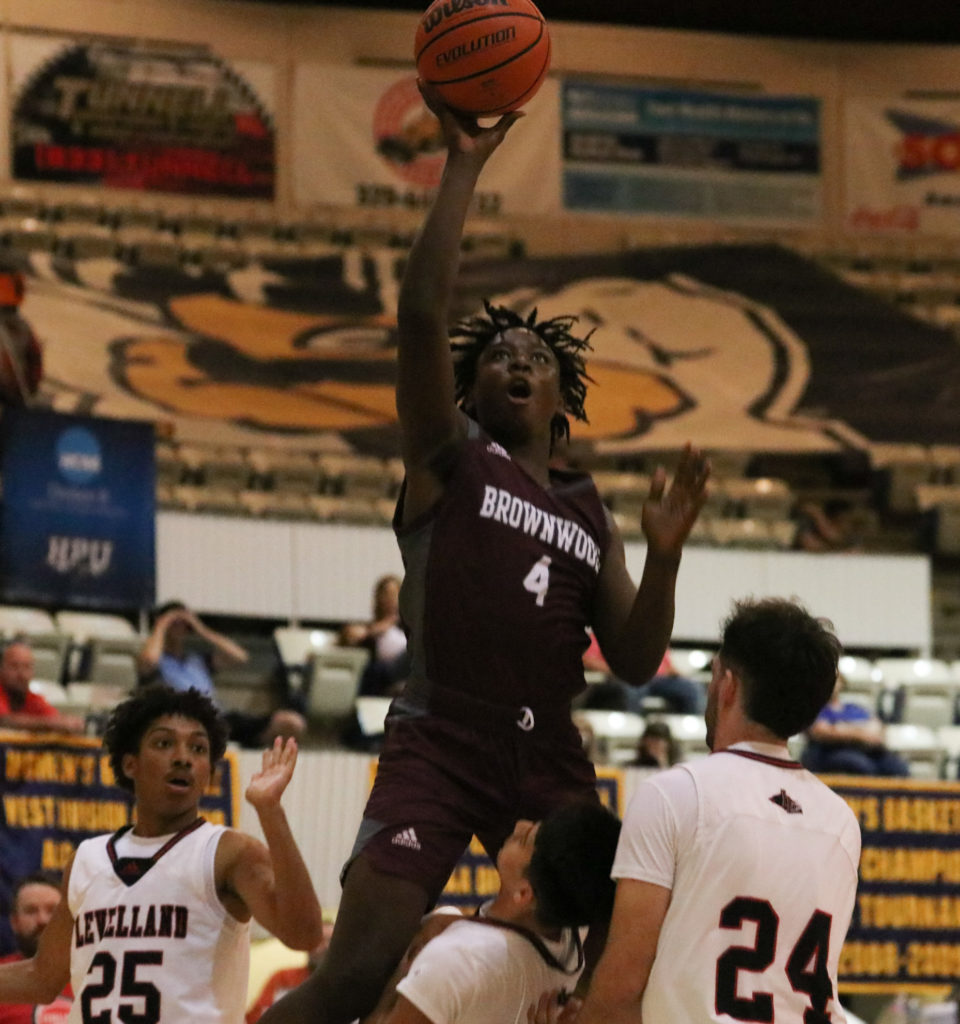 COLORADO CITY – The Brownwood Lions snapped a two-game skid in their final contest before the start of District 6-4A action, knocking off the Levelland Lobos for the second time this season, 77-65, here Friday night.
The Lions (16-7) led 15-14 after one quarter, trailed 30-28 at halftime, opened a 49-44 lead through three quarters, and pulled away over the final eight minutes.
Ike Hall paced the Lions with 17 points followed by Bryson Monroe with 15, Luke Moss with 11, Hayden Noe with 10, Thad Hinds with nine, Tristan Salinas with eight, Jakob Hataway with five, and Trent Loftin with two points.
Levelland received a team-high 20 points from Jerry Haile and 15 from Caleb Salazar.
Brownwood is off Tuesday then tips off district action at 8 p.m. Friday, Jan. 14 when Gatesville visits.