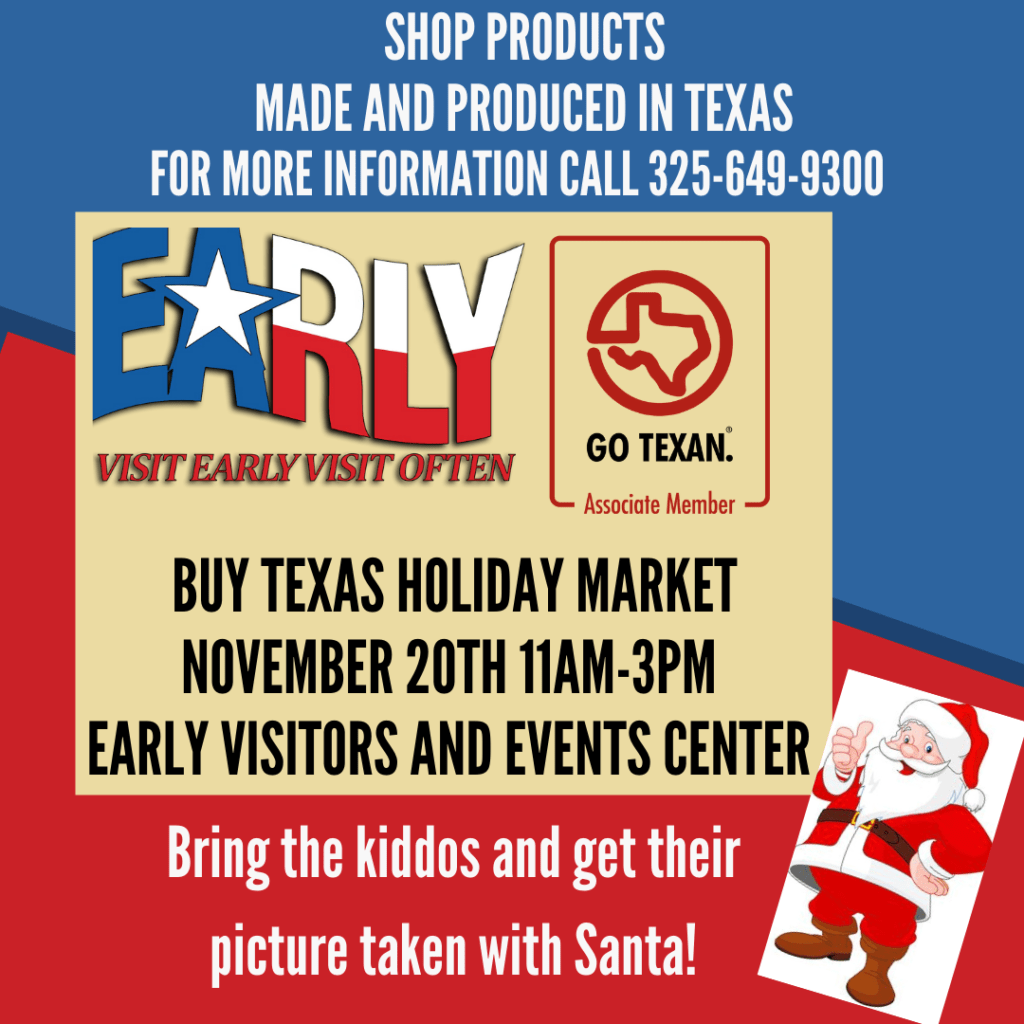 The Buy Texas Holiday Market is this Saturday, November 20th from 11 am until 3 pm @ the Early Visitors & Events Center. Join us for pictures with Santa, Bs Taco and let us help you get a jump on your holiday shopping with Handmade arts and crafts, clothing and unique jewelry.
Stock up on jams, jellies, salsas, chowchow, pickles, candy, Wagyu beef and lamb products for all your holiday guest and grab a bottle or two of Texas Wines to help you get through the season.
Santa says don't let your Christmas gifts get stuck on the boat this year Buy Texas Product from local vendors this season The Buy Texas Holiday market is made possible by a GO TEXAN grant that promotes products that are made and produced in the Lone Star State.
For more information call 325-649-9300.