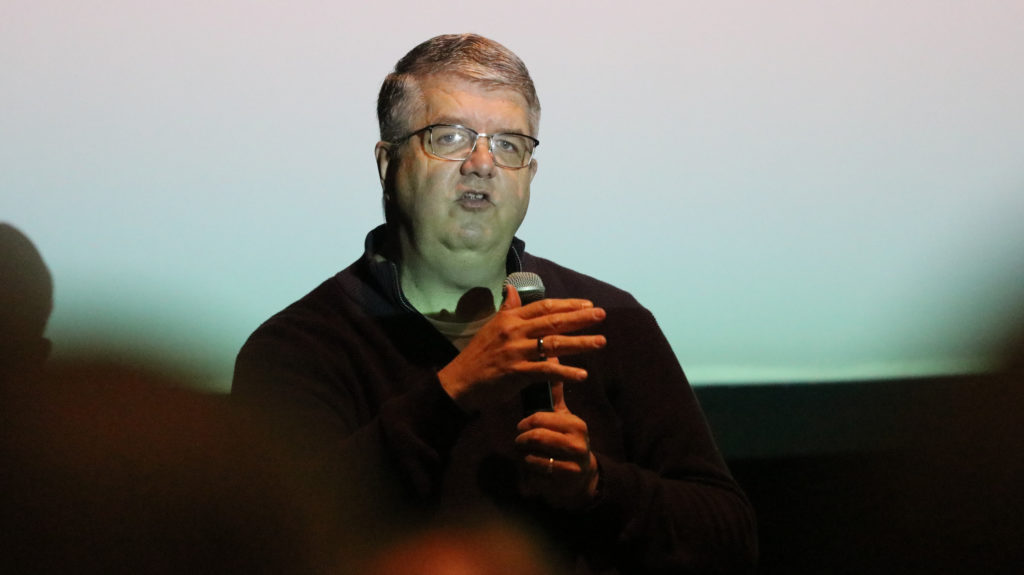 During a Wednesday morning meeting of Downtown Brownwood, Inc., the schedule of 2022 events was revealed. Two new festivals will join the calendar next year, and two more are making their debut before 2021 ends.
On Oct. 30, Boo Bash will take place for the first time, joining the 10th annual Trick or Treat Trail as Halloween-centric events in downtown.
"I wanted to do this mainly for the kids, to give them a safe place to go and have a good time without having to go all over town," said Wonderland Productions' Travis Curry, who came up with the ideas for the four new events. "We'll have a kids carnival and there's surprises coming up around the corner with this event as well that are going to be different, Plus, all the adults can dress up and everybody in the family could have a good time, and it will end with a glow party with DJ music and glow sticks."
Then, in the month of December, Christmas Under the Stars, the Lighted Christmas Parade and Sip N Stroll return, with the new addition of Holidays Around the World.
"It's a concept we came up with because we want to reach people in the community that may not celebrate Christmas," Curry said. "They may be from another country, a different culture or a different heritage, so it's more of a holiday event. I would like our town to learn and grow from all the people in our community. I've got different vendors for different sections of the road, for example there would be a European section, one could be Asian section and that way we'll have different foods and different things from all over the world."
For 2022, joining Cinco de Mayo, July Jam and the aforementioned holiday events will be a Jazz and Blues celebration in January and the Irish Celtic Festival in March.
"We're working on a Jazz and Blues festival and we've contacted some jazz and blues singers and players," Curry said. "It's an old world, New Orleans type thing, that's the concept behind that. We want to bring in a different kind of genre of music to listen to and bring in a different group of people that we're not reaching in our community.
"The Irish Celtic Festival, that's from my heritage and they're really a lot of fun. This one will be scheduled around St. Patrick's Day so downtown can be green, you can drink green beer. We'll bring in some Irish folk dancers and Irish music. Dublin used to do one and I'm going to reach out to them get other ideas."
Since 2018, the City of Brownwood has spent $750,151.97 in its annual budget toward the revitalization of downtown, according to a presentation by BMDD Executive Director Ray Tipton.
"In 2016 the City of Brownwood wanted to shift gears as far as economic development," Tipton said. "Traditionally, our economic development department focused on work force development and industry, and then the City put together an election to reorganize our organization so we could do more than that. We still focus on that, but at the time that happened there were three things the City said it'd like to do – more housing initiatives, more downtown development and we'd like to address an event facility of some kind.
"Since 2018 we've intentionally put money in our budget to spend on downtown and it's totaled a little over $750,000 in that time. We've developed a building improvement and incentive program that many of you have been able to tap into and have matching funds to rehab your building for your business. A lot of the infrastructure money went to Baker Street when we redid a lot of sidewalks, the lighting, some of those kind of things."
Tipton added that new downtown Brownwood businesses that will open their doors in the not too distant future include Fuzzy's Taco Shop, Primal Brewing, Baked Artisan Goods, and Lucille + Mabel. The former Brownwood Hotel was recently purchased by The Brownwood Historic Texas Hotel LLC and plans are for a boutique hotel to be open in three years.
The City has also increased its marketing efforts, spreading the word about downtown Brownwood throughout the state as well as at home. Deputy City Manager Marshal McIntosh spoke on the subject.
"From the City's perspective, from the Hotel Occupancy Tax what we're using those funds for is directly for the Visit Brownwood Campaign," McIntosh said. "We're in our third year and this is a comprehensive, holistic approach to recruit visitors but also how the residents view their own downtown and their own community. It's transferring over because we've had a perspective change locally about the feel and championing their own community."
Among the greatest current concerns with downtown centers around parking, which DBI Board of Directors member Eric Evans addressed during a Q&A session at the end of the meeting.
"Downtown Brownwood has two parking lots, one is going to be beside the bakery and then the lot behind Moore Printing and the appraisal district is a downtown Brownwood parking lot," Evans said. "DBI is selling those to the BMDD. There are other parking areas in discussion. There are people who are concerned about having some green space around the area, not having everything cemented over, so that's part of the discussion as well."