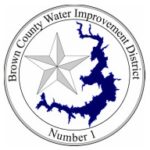 At the September meeting of the Board of Directors of the Brown County Water Improvement District #1, much of the discussion centered on increased operational expenses, which will result in higher water rates next year.
There are three factors in the higher operating expense:
(A)  Chemicals.  The cost of chemicals used to treat the water have doubled and tripled in some cases.  The chemical ACH has doubled to 56-cents/lb., up from 28-cents.  Citric acid, which is used to clean the filter membranes, has jumped to $3.50/lb., up from 92-cents/lb.  Chlorine has also increased in cost.  The total of all this is a cost increase of $20,000/month for chemicals.
(B)  Zebra Mussels.  Zebra mussels were discovered for the first time this year in Lake Brownwood.  They cannot be eradicated, and can cause significant damage to District pump stations and pipelines.  The engineering firm of Freese and Nichols has produced a plan and design to protect the pumps and pipelines.  The District will solicit bids for the construction of the new protective equipment.  Freese and Nichols has estimated a cost of $1.3 million.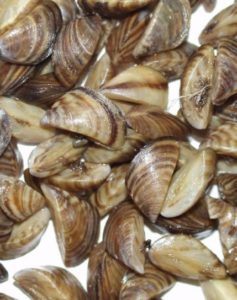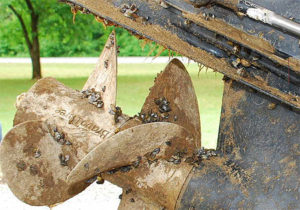 (C)  Electrical Power Upgrades.  The water treatment plant lost electrical power during the hard freeze weather in February, and could neither treat nor pump water to the city.  One solution is emergency generators.  Freese and Nichols has estimated the cost there to be $2.7 million.  Another solution has been proposed by Oncor Electric.  The treatment plan currently has feeds from two different electric grids, but in the event of a power outage it must be switched manually from one grid to the other, which Oncor was unable to do in February.  Oncor has proposed automatic switching equipment, which would cost the District $190,000.  The District has applied to Brown County for some funds to pay for some or all of the above two options.  The County received money from the Federal Government as part of the American Rescue Plan Act, and has given some of that money to several towns in the county for their water systems, but so far has not approved any funds for the Water District.
District General Manager John Allen warned that water rates will likely see a double-digit percentage increase next year, especially if the County does not approve any American Rescue Plan Act funds for the District.  If the higher rates do materialize, they will take effect in the next District fiscal year, beginning September 1, 2022.