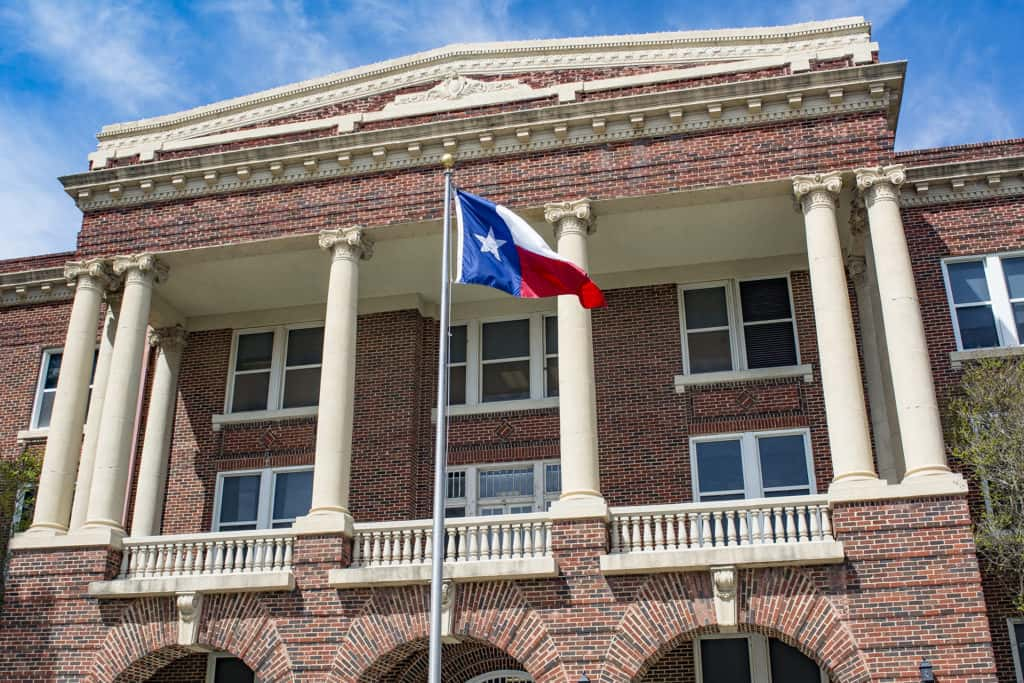 Brown County Commissioners met Monday morning, September 14, and approved, by votes of 5-0, the tax rate and county budget for fiscal year 21-22.
The tax rate is .5542 per $100 valuation, a slight reduction from last year.
"This year we lowered our proposed tax rate from .5776 to .5542 so we've gone down on the tax rate for this year," said Gary Worley, Precinct 1 Commissioner.
"We have no control over your appraisal rate of your property which is what everybody is usually upset about.  This court has no control or influence over that whatsoever.  The county property tax rate, as the commissioner said, we were fortunate to be able to go down a little bit and still maintained a balanced budget," said Dr. Paul Lilly, County Judge.
Commissioners also adopted the following rates which, when added together, make up the tax rate of .5542.
Maintenance & Operate Rate – .4491 per $100 valuation
Debt Service Rate – .0182 per $100 valuation
Road and Flood Rate – .0869 per $100 valuation
Commissioners also heard an update on the continued increase in positive COVID-19 cases in Brown County.  Lisa Dick, administrator of the Brownwood/Brown County Health Department, noted 21 county residents hospitalized locally with COVID.  She also gave an update on vaccinations.
"That brings us to about 38% of our total eligible vaccination population that is completely vaccinated.  That is 12,204 fully vaccinated," Lisa said.  "I guess the message that I want to leave is – even if you don't have COVID, have the realization that if you're seeking medical treatment, it doesn't look like what our historical medical cure has in the past.  I would expect delays and maybe not having a place to transfer if you need to be transferred to somewhere else.  As our numbers continue to increase weekly, and we have additional deaths every week, then the Brownwood/Brown County Health Department will continue to work with our community partners to promote vaccines and will continue to collaborate with those partners, like Hendrick," Dick said.
In one other item of business:  No change was made to the Burn Ban which will remain in place at this time in Brown County.