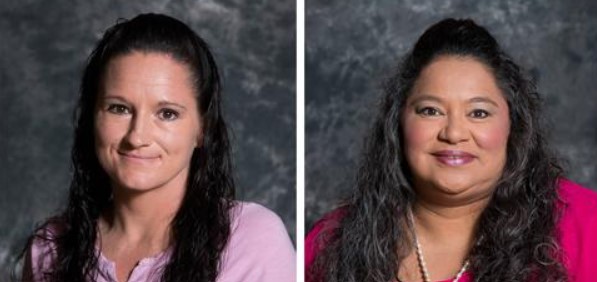 Brownwood ISD issued the following press release Monday morning:
Congratulations to our September 2021 Spotlight teacher, Natasha Brown. Ms. Brown is a third grade math teacher at East Elementary.
She holds an Associate of Arts diploma from the University of Phoenix and a Bachelor's degree in Interdisciplinary Studies (K-8) from Western Governor's University. She is a certified teacher holding a professional license for both Special Education (EC-12) and Generalist Education (EC-6). Ms. Brown worked as a substitute teacher, Special Education
aide, and student teacher in Brownwood ISD before accepting a position as a second grade teacher in Zephyr. She has been at East Elementary since 2015.
Ms. Brown is diligent and hard-working. She leads her team and excels at utilizing various methods to teach her students how to be successful. She understands that every student is unique and they learn differently. By building strong relationships with students,
Ms. Brown makes sure that each of them gets the attention needed to overcome any challenges they might face in the classroom.
Brownwood ISD is grateful to have teachers like Ms. Brown who take the time to invest in our students, while going above and beyond to provide the tools they need to succeed.
Our staff Spotlight honoree is Ms. Aidalu Price. Ms. Price is a Parent Liaison at Northwest Elementary. She attended Hardin Simmons University and Cisco Junior College where she earned an Associate in
Applied Arts degree.
Ms. Price joined Brownwood ISD in 2009, serving as a teaching assistant at Northwest Elementary.
Ms. Price has been the Parent Liaison at Northwest Elementary since 2015. Her duties also include handling truancy for all campuses (PK-6).
She works tirelessly to help with registration, providing enrollment assistance to Spanish-speaking parents throughout the district and putting in countless extra hours supporting them through the registration and bus transportation sign-up process.
Brownwood ISD is blessed to have staff like Ms. Price that go the extra mile supporting our parents and students and making them feel welcome not only at Northwest Elementary, but at any school in the district.