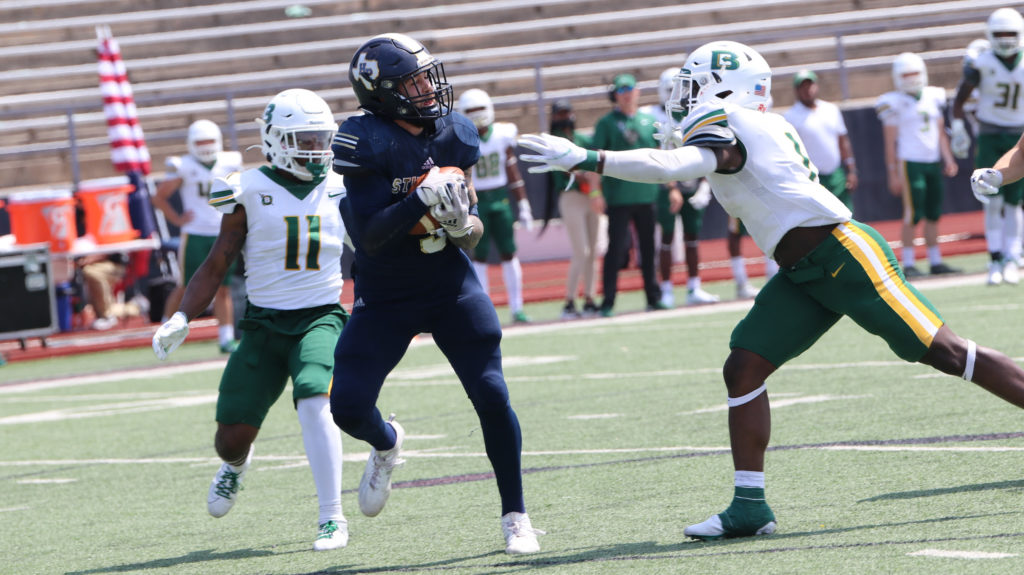 Dave Campbell's Texas Football revealed its 2021 All-Texas Small College Team this week and Howard Payne University receiver Jake Parker was one of three receivers recognized on the team.
Parker was an American Southwest Conference First Team selection as well as a 2nd Team All-American selection by D3football.com. Parker led the league and the nation in receiving yards with 754 in just five games. He also led the league in receiving yards per game (150.8) and receptions per game (7.5). Recording six touchdown catches, he gained over 120 yards receiving in four out of five games.
This year's preseason team features an array of talent with 16 of the 26 players on the list having won All-American honors in previous years. Fourteen of the players hail from the FCS ranks while Division II and Division III combine for 12 members.