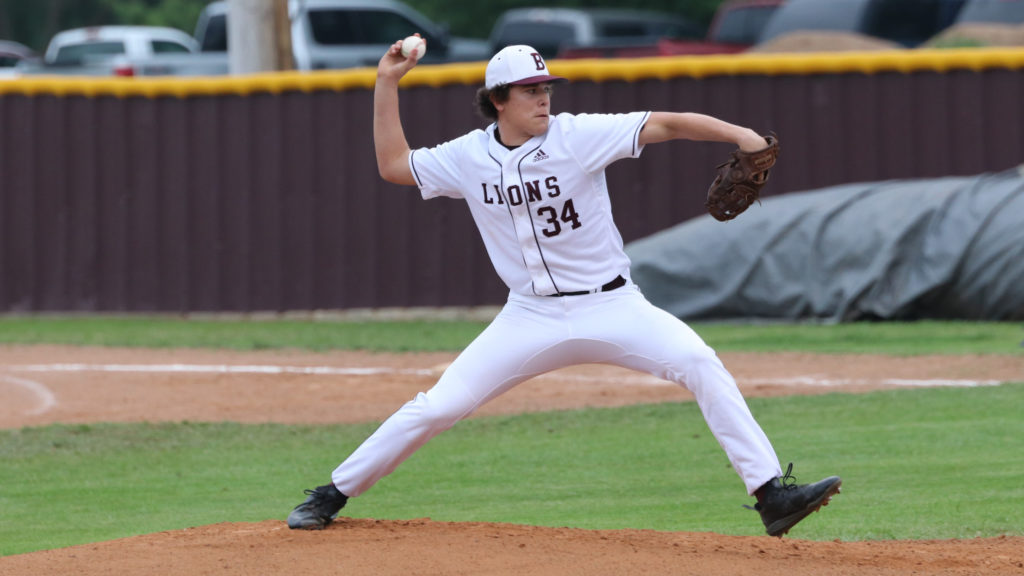 Nine members of the Brownwood Lions baseball team received 6-4A all-district honors, as accolades were revealed Thursday.
Hunter Day was selected the Utility MVP of the district, the lone superlative choice for Brownwood.
Lions on the first team included pitcher Gavin Brandstetter and infielder Kris Hobbs.
Making the second team were pitcher Atticus Porter, infielders Reece Bolton and Byron Foster, and outfielder Xadrian Mares.
Receiving honorable mention were infielder Owen Huntsinger and catcher Logan Posey.
The remainder of the superlative award winners included MVP Ace Whitehead of Lampasas, Pitcher of the Year Reece Elston of Stephenville, Offensive MVP Trace Morrison of Stephenville, Defensive MVP Cutter Gray of Stephenville, and Newcomer of the Year Bralen Veazey of Gatesville.
Comprising the rest of the first team were pitchers Bryson Dill of Stephenville and Luke Mullins of Gatesville; catcher Logan Coleman of Lampasas; infielders Cayden Mata of Gatesville, Lane West of Stephenville, Kanyon Keese of Glen Rose, Charlie Hughes of Stephenville, and Elijah Stanley of Lampasas; outfielders Kyle Styron of Stephenville, Lawson Mooney of Gatesville, and Cade Dunavant of Stephenville; and designated hitter Dylanjer Meiron of Stephenville.
Rounding out the second-team selections were pitchers Wyatt Walters of Glen Rose and Nate Borchardt of Lampasas; catcher Braulio Silva of Glen Rose; infielders Tak Stinett of Lampasas, Banner Allman and Jaryn Porter of Gatesville, and Luke Barry of Stephenville; outfielders Dax Brookerson of Lampasas and Jake Treadaway of Glen Rose; and designated hitter Keagan Richardson of Lampasas.
The Lions finished with a 10-13 record, 6-6 in district, to finish as the third seed and advance to the bi-district round of the playoffs under head coach Brian Harris. District champion Stephenville (28-9) represented 6-4A as the Region I champion at the 4A state tournament.