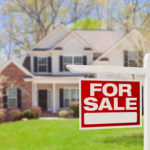 As the U.S. economy recovers from the COVID pandemic, the real estate market has become very strong in some parts of the country.  Brown County is included in the real estate boom.
Consider the following statistics, provided by the Heartland Association of Realtors.  All figures are residential sales, first five months of 2021 vs. 2020:
***  Total number of houses sold up 40% (199 in 2021 vs. 152 in 2020)
*** Total sales dollar volume up 54% ($45,740,182 vs. $29,626,004)
*** Median sales price up 8.98% ($151,380 vs. $138,900)
*** Median sales price per square foot up 33% ($133 vs. $100)
*** Ratio of closed price to listed price up to 97.1% in 2021 vs. 94.8% in 2020 (Actually reached 100% in May 2021)
***  Median days to sell:  24 in 2021 vs. 59 in 2020 (Actually dropped to 7 days in May 2021)
***  Months of inventory (a function of the number of houses listed for sale and the median days to sell) was 1.7 months in the first quarter of 2021, vs. 4.0 in the first quarter of 2020.
We visited with Laura Tilley, Executive of the Heartland Association of Realtors, and Doug Allen (United Country Real Estate), this year's President of the Association.  They explained that the strong market is simply demonstrating the law of supply and demand.  "It's typical of any supply and demand:  when the inventory is low the prices go up," explained Allen.  "I think there are a lot of reasons.  They want to come to a more rural area.  A lot of them are from Austin and the Dallas area, and they want to get out of the city.  A couple of things I believe are driving this, COVID is one.  Mandated restrictions and the attitude in the bigger cities.  People just enjoy the more rural feel.  And secondly, with COVID, businesses forced people to work from home, and now it has become a thing.  They don't have to live in Austin or Dallas, they can live in the country as long as they have good internet service."
In addition to Tilley and Allen, we spoke with several other realtors in Brownwood:  Donnie Stegemoller of Donnie Stegemoller Realtors, Brad and Sheri Wells of The Wells Team/Keller Williams Realty, Mark Campbell of Mark Campbell and Associates/Coldwell Banker, and Earl Bilbrey of the Bilbrey Real Estate Group.  All agreed on a number of factors in the high demand for real estate:
*** Low interest rates
***  Lower real estate prices in the rural areas
***  Ability to work from home post-COVID
***  Desire to escape COVID restrictions in the big cities
***  Search for a more relaxed lifestyle
***  Search for schools that are open
***  Politics — desire to live in a more conservative atmosphere
Interest rates are around 3% for fixed, 30-year loans, and as low as 2% for fixed 10- or 15-year loans.  Allen:  "That is just crazy money to buy a home with."  Bilbrey:  "Low interest rates give people more buying power.  A person who could buy a $200,000 house the last few years can now buy a $250,000 or $275,000 home."
But interest rates are not a factor with customers who can buy a home with cash.  Many customers moving in from the big cities or other states like California and Colorado, can sell their houses there for three or four times the price of a comparable home in rural Texas, buy a house here with cash, and put the rest of the money in the bank.  That drives up the prices locally, and makes it more difficult for buyers with financing, especially FHA or USDA loans.  Financed purchases require appraisals, inspections, etc., which drag out the purchasing process.  Whereas a cash customer can move more quickly, often times beating out a buyer with financing.  Several of the realtors mentioned that this has made it very difficult for first-time buyers.
Many buyers are looking for an easier life style.  Stegemoller:  "It's my speculation that with the turmoil that's going on in the larger cities, the unrest, COVID, etc., people have finally realized that rural living might be good."  Mark Campbell agrees:  "It started with people from all over the world realizing that they can work from anywhere, and it's made everybody move.  People in other states are moving to Dallas/Ft. Worth, people from Dallas/Ft. Worth are pushing this way.  We are getting more out of town and out of state buyers than we've ever had."  Campbell mentioned a couple from California who left that state because the schools are closed, with no opening date known.  Plus they were looking for an area with more conservative values.
Sheri Wells made similar comments:  "I believe that what COVID has done is taught a lot of people that they can can work from home.  It used to be people moved to the city for the fun of the city, the convenience of the city, and the jobs.  And now so much is shut down in the cities and the East and West coasts.  And people think 'You know what, we're going to the wide open spaces.'  And Texas is not shut down.  They can't find enough U-Hauls in California.  They are leaving in droves."  Brad Wells:  "It's a perfect storm because it's cheaper to live here, and their government is chasing them out of the state."  We asked if they have heard comments from buyers that they are leaving their former homes for political reasons?  "Absolutely.  Every week," said Brad Wells.
Laura Tilley mentioned one reason she believes people are buying in the Brownwood area:  "One of the good things that is going on in Brown County right now is the revitalization of downtown Brownwood and the plans Early has in place for new businesses.  And towns like Coleman and San Saba and other smaller communities that are putting in amenities that the big city people like, but on a smaller scale."
All the realtors had crazy stories about real estate sales.  Sam Nichols with Stegemoller Realtors said he had a seller sign a listing contract with him, and that same day, before he could even get it entered in the computer, another agent in his office sold the house.  Another realtor told a story about a house in the county on 5 acres that was on the market for 24 hours and already had six offers, some above the listing price.  And another story told of a local home builder in the Lake Brownwood area who has four homes sold to out of state buyers, before the slabs are even poured.
Which brings up another issue.  The high demand for housing would normally create a surge in new construction, but the dramatically higher prices for construction materials has made that option not affordable for many buyers.
The high demand and low supply has driven up prices, with many homes selling for 10% to 25% above asking price.  Earl Bilbrey said it used to be that the buyer and seller competed against each other, each trying to get the best deal from their end.  Now buyers are competing against other buyers.  "It's a bidding war," according to Donnie Stegemoller.
All this has made it difficult for realtors and appraisers to set prices on real estate.  Local appraiser David Harding said it is very important in his business to make an accurate appraisal.  Normally that is done by comparing the property to comparable properties that have sold recently in this area, known as "comps."  But with many properties selling above the listing price, it becomes hard to assess the value.  If he sets the appraised value too high, the banks don't like it.  But a value too low is equally problematical.  A buyer with financing who offers to buy above the listed price will lose the financing if the appraisal is below his offer.  Earl Bilbrey has seen some transactions where the buyer will sign an "appraisal waiver," in which the buyer guarantees to pay the agreed upon price for the house, regardless of the appraised value.  But that is an extreme option, he said.
How long will this real estate market stay high?  Doug Allen:  "I don't see this recovering quickly, because you can't build a house overnight, and the cost of new construction is high.  And if interest rates stay low, prices will stay high."  Earl Bilbrey had similar thoughts:  "We're looking at probably another 1-1/2 years of this.  And the reason is that home builders are just so far behind."
As far as advice for home buyers, Bilbrey said "I tell people look at the five main things:  roof, HVAC, foundation, plumbing, and electrical.  If there is nothing wrong with those, only cosmetic problems, we better push forward, because there are people right behind us waiting to get the house."
Doug Allen said "If you are thinking of selling, now is the time.  It is amazing how much you can probably get for your home right now.  It's a great time to sell.  It's a seller's market."  His advice for buyers:  "Be pre-qualified (on your financing) and ready to act quickly when you start looking.  You cannot be wishy-washy in this market.  If you find a house that meets 75% of your bill, you better take it.  And don't worry about the paint and carpet.  You can change those things."
Brad Wells gave us a document that describes the current real estate market:
"Think of the real estate market as a game of musical chairs.
"During a buyer's market you've got 10 chairs and 10 people playing.
"During a seller's market you've got 8 chairs and 10 people playing.
"During today's market you've got about 3 chairs, 37 people playing, but now the chairs are on fire, the floor is on fire, and you're being chased around the room by an axe wielding psychopath.
"Welcome to Real Estate!"