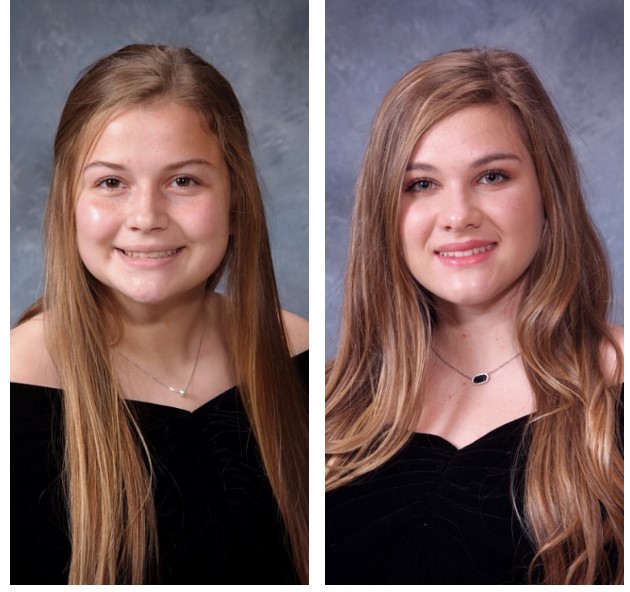 CROSS PLAINS – Madilynn Shepard is the Cross Plains High School Class of 2021 valedictorian while Hannah King earned the honor of salutatorian.
Cross Plains High School graduation will take place Friday, May, 28.
Shepard, the daughter of Jack and Karri Shepard, said of the valedictorian accolade, "Being valedictorian is a very high honor that I've worked hard to try to receive. It's really important to me and I really appreciate everyone who helped me along the way. I wouldn't say that I expected it but I have been working towards this throughout high school. It was an important goal that I had hoped to achieve."
Of the salutatorian honor, King, the daughter of Josh and Amy King, said, "Being honored with the title of salutatorian means a lot to me. I have worked very hard these past four years of high school and I am please to see that my effort were well worth it. My graduating class is full of very intelligent, hard-working students. It could have been any one of us, so yes, I was very surprised."
Shepard is headed to Texas Tech University to major in Anthropology and minor in Biology.
"I plan to be a nurse because I have always enjoyed helping people and I feel like that would be a good way for me to make a meaningful contribution in my community," Shepard said.
King is also bound for Texas Tech to study Sociology: Criminology Concentration.
"I have always found that particular field very interesting," King said. "I also feel as though it would be the best way for me to help people."
Extracurriculars for Shepard during high school included Key Club, Student Council, Student Government, National Honor Society, FCA, FFA, One Act Play, UIL Academics, and Athletics
In the classroom, Shepard said, " I really enjoyed art and being a part of the theater class."
King took part in UIL, Key Club, National Honor Society, high school rodeo, the National Cutting Horse Association, and the Big Country Cutting Horse Association.
Reflecting on the classroom, King said, "I really enjoyed all the English classes I took, I also loved Anatomy and Physiology with Mrs. Wilkerson."
Looking 10 years down the road, Shepard "would like to have a steady job in my field of study and live in a place I believe would be best for my future."
King said of her 10-year goals, "I hope to be working within the justice system and bettering the world."