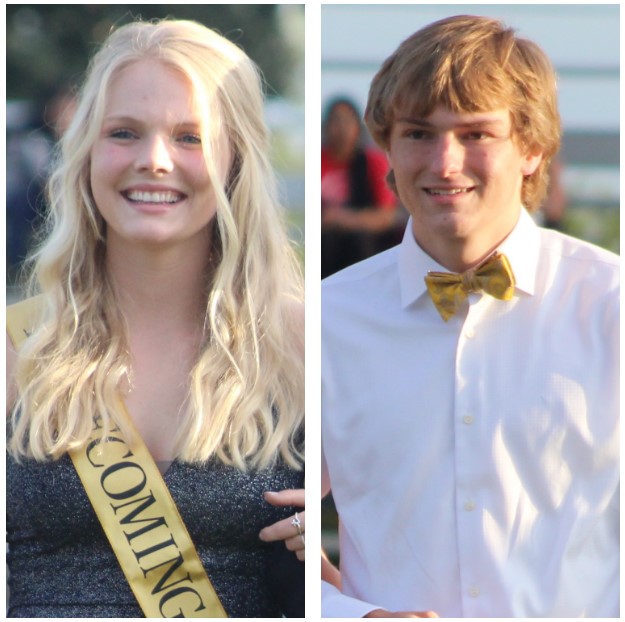 GOLDTHWAITE – Taylor Rountree is the Goldthwaite High School Class of 2021 valedictorian while Jett Jay Johnson earned the honor of salutatorian.
Goldthwaite High School graduation will take place at 6:30 p.m. Thursday, May 20.
Rountree said of receiving the news she was named valedictorian, "It is such an honor. I am so appreciative because it feels like I have been working hard for so long, so it is nice to see that hard work pay off. Being the valedictorian has been my goal for a while; however, it honestly does not seem real."
Rountree, the daughter of Brady and Brandi Rountree, intends to attend Texas A&M University and major in Public Health.
"After I receive my undergraduate degree, I hope to attend PT or PA school," Rountree said. "I have always wanted to help people, so I feel like this is the perfect career choice for me."
Looking 10 years into the future, Rountree said, "Hopefully, I have a steady job, and I am loving life. Honestly, I have no idea. I guess we'll just have to wait and see what God has in store for me."
During her high school years, Rountree took part in cross country, track, basketball, National Honor Society, FFA, student council, academic UIL, and FCA.
In the classroom, Rountree's favorite subject was math.
"That might be due to me having excellent math teachers throughout high school," Rountree.
Johnson said of receiving the salutatorian accolade, "The students are kept well informed of their GPAs and ranks. I have known I was second rank for a while, but it was still exciting to receive my official, final ranking."
Johnson, the son of Jett Jay and Amy Elizabeth Johnson, is also bound for College Station and Texas A&M where he will major in engineering.
"Engineers acknowledge the inherent limits of reality while seeking to build a new world," Johnson said. "I want the education and career to do just that."
Of his long-term goals, Johnson said, "I hope to be working on my own version of Tesla and SpaceX, but where everything is powered by some form of nuclear energy. As long as I would be able to work on transitioning the nuclear industry to the private sector, I would be content with the future."
Johnson took part in basketball, baseball, track, LEGO Robotics, band, UIL accounting, and NHS during high school and stated his favorite subjects were "lunch and band."