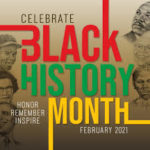 Brownwood News – February is Black History Month.  Brownwoodnews.com has been running a series of articles this month about some of the early Black leaders in Brown County.  This is the fourth and final installment in the series.
Of the four early Black leaders profiled in this series, the name "Bennie Houston" may be the most familiar to the citizens of Brownwood, because of the City facility named after him.
Bennie Will Houston was born October 26, 1915 in Fredericksburg, Texas.  He received his education in "Negro Schools" in Boerne and Mason.
He married Majorie Allen on November 23, 1937 in Austin, subsequently living in Breckenridge and San Antonio, before making his way to Brownwood.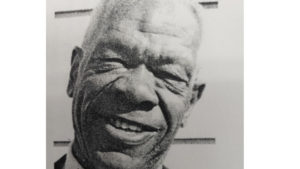 In his new home town Bennie Houston quickly became an active civic leader.  He organized Little League baseball in Brownwood beginning in the mid-1940's.  He also organized basketball and softball leagues in the Central Texas area.  In addition to all this, he served as Athletic Director for the USO in Brownwood in the 1940's, when Camp Bowie was active during World War II.
Houston was a member of the Brownwood Optimist Club.  In 1969 he organized the Help Our Town Improvement Club (HOTIC).  The mission of HOTIC was to promote racial harmony in Brownwood.  He also helped organize the first Black Community Homecoming event.
All of these efforts made Bennie Houston beloved by the citizens of Brownwood, who showed their respect by electing him to the Brownwood City Council in 1972.  Houston was the first Black person to sit on the City Council, and he served ten years.
Houston was big friends with another great Brownwood leader, Cecil Holman, (story link here) and he named one of his sons Cecil.  He had three other sons, Bennie Jr., Melvin, and Allen; and two daughters Clara Houston Gray and Adelia Houston Kirk.
Bennie Houston died on November 3, 1987 at the age of 72.  Soon thereafter the City of Brownwood honored him by re-naming the Cordell Street Community Center the "Bennie Houston Center" on January 3, 1988.
All who knew Bennie Houston loved him.  He will be long remembered in his adopted home town of Brownwood.