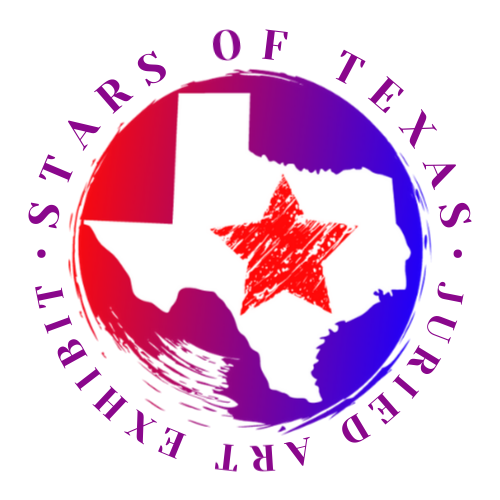 An announcement was made in January that the 2021 Stars of Texas Juried Art Exhibit would be cancelled due to COVID concerns, and the future of the event was in doubt.
On Tuesday, Stars of Texas Committee Chair Amanda Coers revealed the 23rd annual Stars of Texas Juried Art Exhibit will take place in February 2022.
"We're really excited that the show is going to continue in 2022," Coers said. "We're already working on it now. I think it's going to be a really great event that will continue for another 20 years or more in the community."
Along with COVID concerns, the need for additional volunteers was required for the Stars to continue. Coers stated that goal has been accomplished, pairing newcomers with long-standing volunteers and committee members who have served as the backbone of the event.
"We're excited that we have a lot of fresh new volunteers, new potential committee members," Coers said. "We're blessed to have a lot of our legacy volunteers and legacy committee members, people that have been doing it for years, that are training us and helping us as they pass the baton and help this next generation move forward with it. We're working very closely with the committee members who have been doing this for years. We're listening to them and we are very fortunate to be trained by them to carry it on for them."
Artists have not only submitted their works, but several have conducted presentations over the years for students from throughout the area, providing local youth with an intimate look at art. That tradition will continue when Stars reconvenes next year.
"We're still going to have the schools visit which I think is a huge part of Stars," Coers said. "Our students in our rural schools and communities are experiencing a high level art with all these top quality Texas artists that submit their work. A lot of school kids might not experience that and it's extremely crucial that our folks here in this area have access to that kind of art."
Coers added the only change for Stars is a new logo that was recently posted on the Stars of Texas Juried Art Exhibit Facebook page.
"There was a slight break and in that time we've designed a new logo and a fresh new look," Coers said. "The show's been going on over 20 years so it was ready for a new look and it was time for us to present something to the community to regenerate interest in the show."