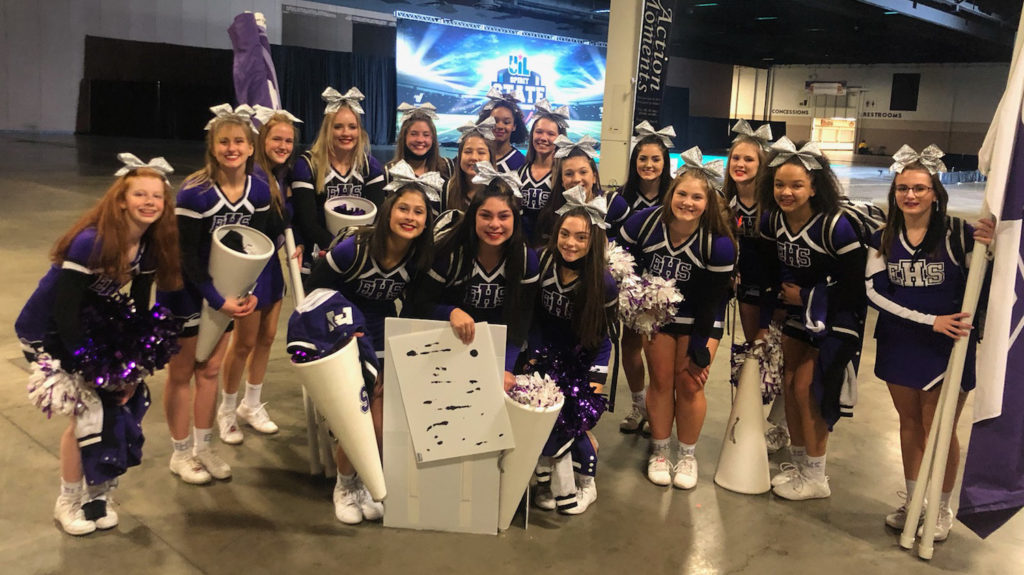 The varsity Early High School Cheerleaders had a strong showing at the UIL State Cheer competition January 15 at the Fort Worth Convention Center.
Early earned a first place finish against area schools including Peaster, Brock, Jim Ned, Breckenridge, Eastland and Ballinger. The squad received a 23rd place finish against a total of 60 schools from throughout the state. With a total of 200 points possible, the Lady Horns were 2.5 points shy of placing in the top 20.
Led by Kristin Wade, the varsity team is comprised of Dana Lykes, Elizabeth Lawson,  Gwen Phillips, Miranda Castanuela, Averey Horton, Caroline Welker, Joie Hyden, Kalynn Prince, Lillie Brandstetter, Ashlyn Hoerstman, Janessa Lopez, Jodie Lykes, Hannah Middleton, Jenna Hataway, Lauren Phelps, Jenna Wigham and Shayna Oliver.