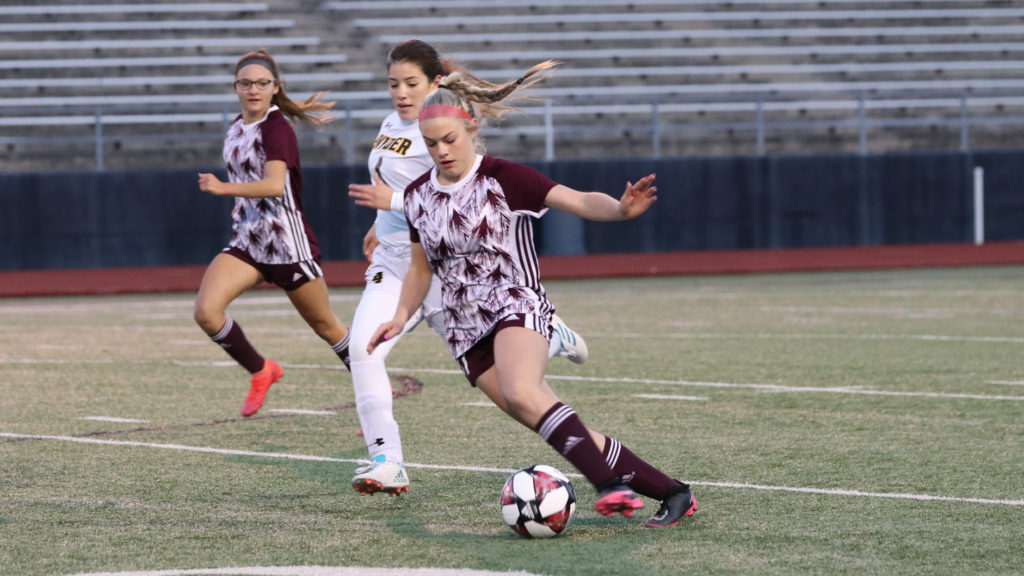 The Brownwood Lady Lions soccer team is off to a 2-0 start this season, recording their second straight lopsided shutout victory at Gordon Wood Stadium, 10-0 over Sweetwater Friday night.
On the heels of a 7-0 triumph over Snyder a week ago, the Lady Lions picked up where they left off from the season opener.
Molly Oliver recorded her second hat trick in as many outings, while Kennedi Johnson also scored three goals for the Lady Lions. Dusty Van Huss, Ataleigh Constancio, Watts Jones and Marisa Campos tacked on one goal apiece.
"The girls are gaining lots of confidence in their game," said Lady Lions first-year head coach Alexis Mosqueda. "They possessed the ball very well tonight."
The Lady Lions are back in action at 7 p.m. Tuesday at Waco La Vega.