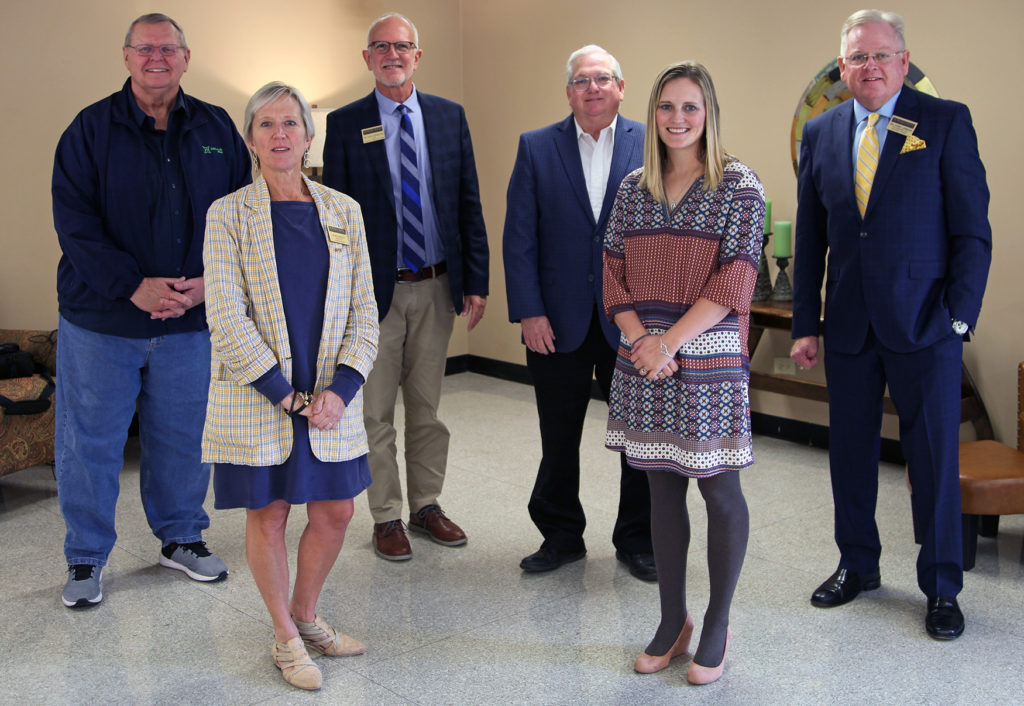 Howard Payne University recently announced the establishment of Jacket Alums in Ministry (JAM), a recognized chapter of the HPU Alumni Association designed to foster fellowship and networking opportunities among the university's alumni who serve or have served in Christian ministry. The organization's name refers to HPU's mascot, the yellow jacket.
Key actions of JAM will include prayer for HPU, promoting the university to others and providing resources for the university's operations and development.
"Our university will always need three essential things: prayer, promotion and provisions," said Dr. Chris Liebrum, 1973 HPU graduate and vice president for external affairs. "This elite network of alums who have given their lives to vocational ministry can help HPU with all three."
The organization became an official chapter by a recent vote of the HPU Alumni Association's Board of Directors.
"It is always exciting to have a group of alumni come together to work with the university and help with key initiatives and goals," said Laura Benoit, HPU's director of alumni relations. "I look forward to working with the JAM chapter."
Membership will be open to former HPU students whether or not they graduated, as well as current and former HPU personnel, current and former members of HPU's boards and friends of the university, each of whom has been involved with vocational ministry.
"The creation of this organization is tremendously exciting," said Dr. Gary Gramling, 1981 HPU graduate and dean of the university's School of Christian Studies, director of Christian studies graduate programs and professor of Christian studies. "I love the idea of this group, as it has the potential to bring together all of us who prepared for ministry here at HPU, and also to mobilize us to connect with one another, to pray for our school and to encourage current and prospective HPU students."
The organization is led by Bobby Broyles '78, retired pastor, as president; Jeffri (Malone) Foster '10, youth minister, as first vice president; David Cozart '96, executive pastor, as second vice president; and Randy Johnson '71, retired youth minister, as secretary.
JAM is involved with promoting and hosting HPU's upcoming Ministry Monday event, scheduled for February 1, 2021. This is an opportunity for HPU alumni who are ministers to come to campus for fellowship and bring prospective students from their churches. For more information and to register, visit www.hputx.edu/ministry-monday.
"We are excited to host Ministry Monday," said PJ Gramling, director of admission. "This will be a fun day for students interested in the School of Christian Studies and students invited by HPU alums."
For more information about the organization, find the group on Facebook at Jacket Alums in Ministry—JAM.