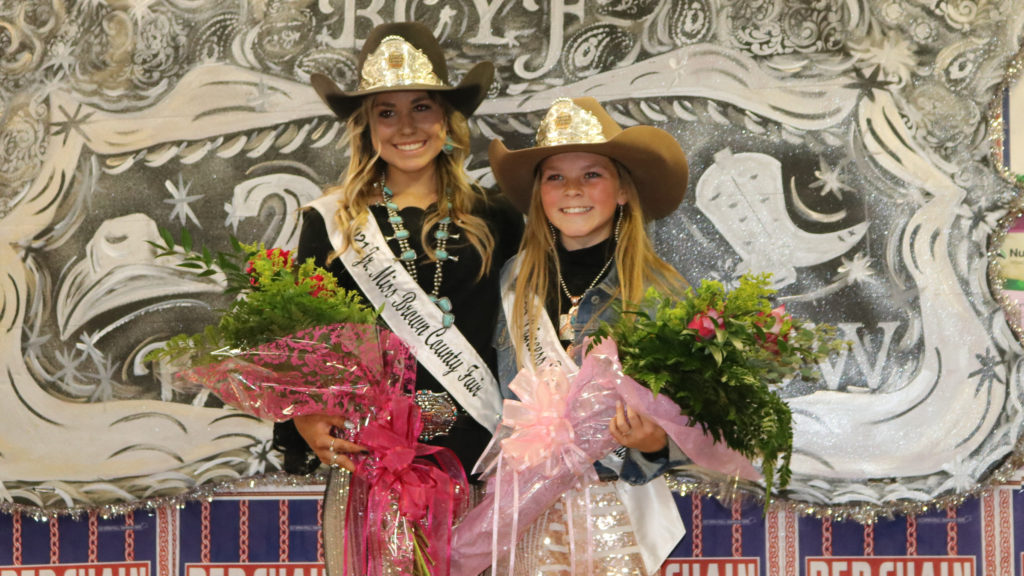 The first day of the 69th annual Brown County Youth Fair concluded with the Fashion Show in the Home Economics Building Monday night, where the Junior Miss and Princess were crowned as part of the event.
Taylor Simpson, the daughter of Brad and Lisa Simpson, an 8th grader at Early Middle School, was selected Junior Miss.
Bentley Till, the daughter of Kelly Till, a home-schooled 5th grader, was chosen as the Princess.
"It's an honor to be Junior Miss and I'm so excited this year to represent Brown County and be at all the events," Simpson said. "I look forward to getting to work with all the little kids in the arena this weekend and show them a positive attitude."
Simpson, who was also the first Brown County Fair Association Princess, spoke about some of the additional responsibilities she will take on this week as Junior Miss.
"I'll be getting my animals ready as well, but I'll be in the arena working and giving out ribbons this week to the grands, reserves, firsts, second and thirds," Simpson said.
Till said of her Princess achievement, "It's an honor and I'm very thankful for the Queen's committee and the Youth Fair committee. This means a lot of to me."
Regarding what she's looking most forward during her Princess reign, Till said, "I want to help kids who want to show to learn how, and help everyone that needs help."
As for the rest of fair week, Till said, "I'm looking forward to giving out the ribbons to the kids who have worked really hard. The kids have put blood, sweat and tears in and I just want to tell all the kids congratulations, you've worked hard for this."
The rest of the 69th annual Brown County Youth Fair runs Tuesday through Saturday at the Brown County Fairgrounds.
[Story by Derrick Stuckly]